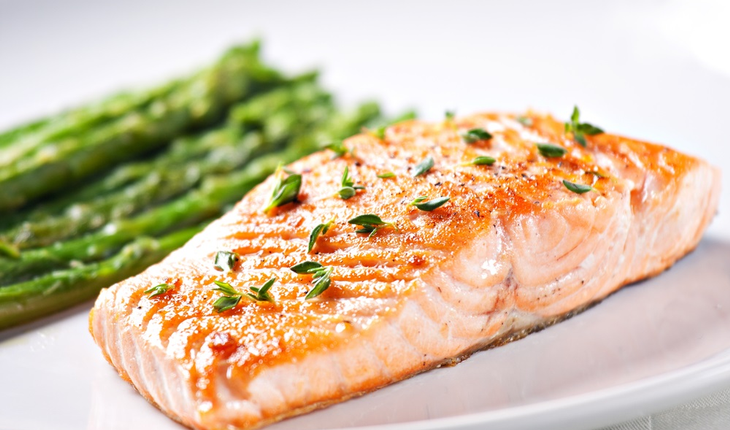 Heart Health
Keep Saying Yes to Fish Twice a Week for Heart Health
A new scientific advisory reaffirms the American Heart Association's recommendation to eat fish, especially those rich in Omega-3 fatty acids twice a week, to help reduce the risk of heart failure, coronary heart disease, cardiac arrest and the most common type of stroke (ischemic). The advisory is published in the American Heart Association's journal Circulation.
The last previous advisory was issued in 2002, but studies since then have reaffirmed the benefits of eating seafood rich in Omega-3 fatty acids.
The latest scientific advisory was released on May 17.
In the advisory, the Association recommends eating two 3.5-ounce servings of non-fried fish, or about ¾ cup of flaked fish every week. Emphasis should be placed on eating oily fish like salmon, mackerel, herring, lake trout, sardines or albacore tuna, which are all high in omega-3 fatty acids.
The advisory was written by a panel of nutrition experts, who also reviewed studies about mercury in fish. Mercury is found in most seafood but is prevalent in large fish such as shark, swordfish, tilefish, king mackerel, bigeye tuna, marlin and orange roughy. The writing group concluded that while mercury contamination may be associated with serious neurological problems in newborns, existing scientific research finds that mercury contamination does not have adverse effects on heart disease risk in adults, and the benefits of eating fish substantially outweigh any risks associated with mercury contamination, especially if a variety of seafood is consumed.
The importance of environmentally sustainable fish farming techniques and other topics are also briefly discussed in the advisory, the release said. A previously published American Heart Association advisory on Omega-3 fish oil supplements noted that the supplements are not recommended for the general public to prevent clinical cardiovascular disease because of a lack of scientific evidence regarding any effect on cardiovascular risk.
The American Heart Association/American Stroke Association receives funding mostly from individuals. Foundations and corporations donate as well, and fund specific programs and events. Strict policies are enforced to prevent these relationships from influencing the association's science content. Financial information for the American Heart Association, including a list of contributions from pharmaceutical and device manufacturers and health insurance providers are available at www.heart.org/corporatefunding.
About the American Heart Association
The American Heart Association is devoted to saving people from heart disease and stroke – the two leading causes of death in the world. We team with millions of volunteers to fund innovative research, fight for stronger public health policies, and provide lifesaving tools and information to prevent and treat these diseases. The Dallas-based association is the nation's oldest and largest voluntary organization dedicated to fighting heart disease and stroke. To learn more or to get involved, call 1-800-AHA-USA1, visit http://www.heart.org/ or call any of our offices around the country.