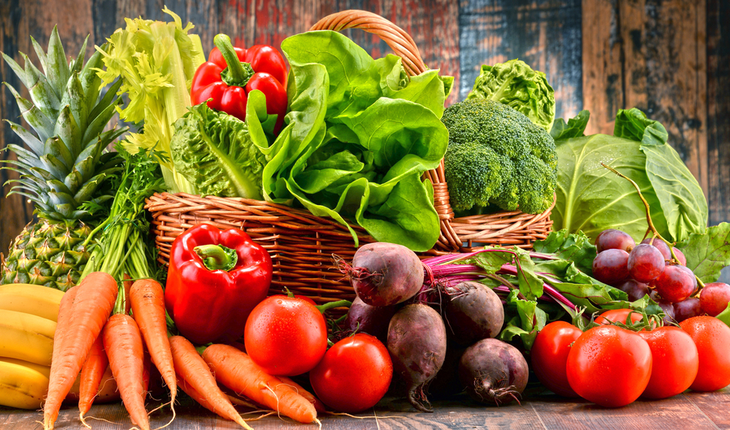 Diet & Nutrition
Liven Up Your Vegetables and Fruits
In many ways, vegetables are the perfect food. They're low in calories and high in fiber. Additionally, they provide key nutrients. Yet though Americans should be eating three to six cups of vegetables per day, many of us eat less than that – maybe because we find them just plain boring.
Here, from the experts at choosemyplate, a division of the U.S. Department of Agriculture, are some suggestions to make your vegetable intake more interesting:
Start Grilling
Get out of the kitchen and use the grill to cook vegetables and fruits. The choosemyplate experts suggest grilling mushrooms, carrots, peppers, or potatoes, using a kabob skewer. Make sure you brush the food with oil to keep them from drying out. You can also grill fruits such as like peaches, pineapple, or mangos.
Be More Adventurous with Casseroles
Make a favorite dish more flavorful by adding sauteed onions, peas, pinto beans, or tomatoes, the choosemyplate experts suggest.
Go Italian
If you're making a pasta dish, the choosemyplate experts suggest, add peppers, spinach, onions or cherry tomatoes. The experts point out that vegetables give a dish texture and supply bulk without calories.
Sass Up Your Salad
Add strawberries, orange, spinach or sweet peas to your usual lettuce and tomatoes.
Start Stir-Frying
The choosemyplate experts suggest stir-frying vegetables like broccoli, carrots, sugar snap peas, mushrooms, or green beans.
Salad Bars and Healthy Desserts
Try eating sliced fruit from the salad bar as your dessert when dining out. This will help you avoid any baked desserts that are high in calories.
Make a Bigger Sandwich
The choosemyplate experts suggest adding vegetables to both sandwiches and wraps. Try sliced tomatoes, avocado or romaine lettuce.
Try Fruitful Treats
Add apples, bananas or blueberries to a muffin recipe.
Smooth move
As a dessert, combine berries or bananas with 100 percent fruit juice for a healthy smoothie.
Improve Your Omelet

The choosemyplate experts recommend chopping, sautéing, and adding them to the egg as it cooks. You might also try mushrooms, spinach, onions, or bell peppers.
For more tips on nutrition, click here to visit choosemyplate.