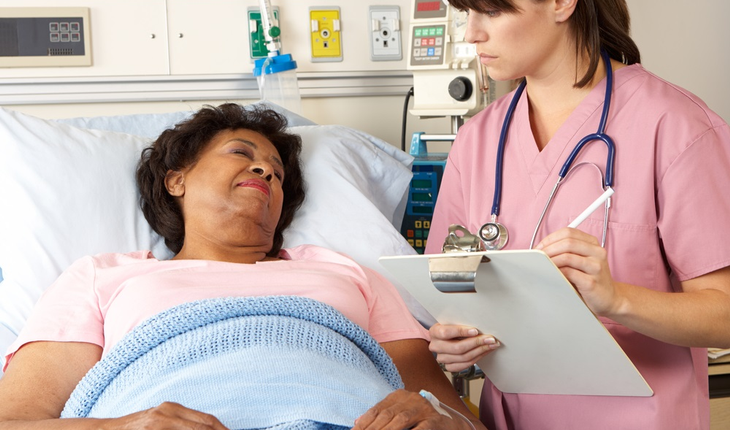 Cardiac Rehabilitation
Long-Term Survival Worse for Black Survivors of In-Hospital Cardiac Arrest
Blacks who survive cardiac arrest during hospitalization have lower odds of long-term survival compared with similar white survivors, according to new research in the American Heart Association's journal Circulation.
Half the difference in one-year survival rates, however, remained unexplained. Nearly one-third of the racial difference in one-year survival was dependent on measured patient factors. Only a small proportion was explained by racial differences in hospital care and approximately one-half was due to differences in care after discharge, according to a news release from the heart association.
Researchers studied patients 65 and older who suffered in-hospital cardiac arrest and survived until discharge between 2000-2011. Survivors from the Get With The Guidelines – Resuscitation registry whose data could be linked to Medicare claims were either black or white. Their survival was studied at 1-year, 3-year and 5-year intervals.
"Compared with white patients, blacks had substantially lower 1-year, 3-year and 5-year survival rates with 28 percent lower relative likelihood of surviving one year and a 33 percent lower relative likelihood of surviving to five years," said the study's lead author Lena Chen, M.D., M.S., assistant professor of internal medicine at the University of Michigan in Ann Arbor.
The black patients in this study were younger, more often female, and were sicker, with higher rates of kidney and respiratory insufficiency, pneumonia, and more often required dialysis prior to cardiac arrest, compared to white patients studied.
"Notably, black patients were less likely to have had a heart attack during hospital admission or a prior history of heart attack. As a result, they were more likely to have a non-shockable initial heart rhythm of pulseless electrical activity and to have experienced their heart stoppage in an unmonitored hospital unit," Chen said.
The study did not look into how caregivers may have been different for black patients versus white ones, nor did it look at socioeconomic factors like household income or social support.
"Our study's findings suggest a need to examine to what degree differences in post-discharge care explain racial differences in long-term survival after heart stoppages," Chen said.
Statements and conclusions of study authors published in American Heart Association scientific journals are solely those of the study authors and do not necessarily reflect the association's policy or position. The association makes no representation or guarantee as to their accuracy or reliability. The association receives funding primarily from individuals; foundations and corporations (including pharmaceutical, device manufacturers and other companies) also make donations and fund specific association programs and events. The association has strict policies to prevent these relationships from influencing the science content. Revenues from pharmaceutical and device corporations and health insurance providers are available at www.heart.org/corporatefunding.
About the American Heart Association
The American Heart Association is devoted to saving people from heart disease and stroke – the two leading causes of death in the world. We team with millions of volunteers to fund innovative research, fight for stronger public health policies and provide lifesaving tools and information to prevent and treat these diseases. The Dallas-based association is the nation's oldest and largest voluntary organization dedicated to fighting heart disease and stroke. To learn more or to get involved, call 1-800-AHA-USA1, visit www.heart.org  or call any of our offices around the country.