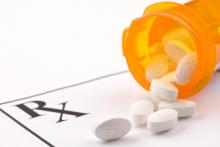 Medicare to Ban Dangerous Prescribers
According to a January 6th 2014 report in Pro Publica by Tracy Weber and Charles Ornstein, Medicare plans to "arm itself with broad new powers to better control — and potentially ban — doctors engaged in fraudulent or harmful prescribing." Pro Publica is an independent, non-profit newsroom based in New York City that produces investigative journalism in the public interest.
The report notes that the U.S. Centers for Medicare and Medicaid Services described the effort in proposed rule, the process by which federal agencies make significant changes. The Pro Publica authors point out that this is a big change because the agency has historically "given much higher priority to making medications easily accessible to seniors and the disabled than to weeding out dangerous providers."
The proposed rule would give the agency would have the authority to ban physicians and other providers who prescribe inappropriately and end the practice of allowing doctors to prescribe to Part D patients even if the providers were not enrolled with Medicare.
If implemented, the changes would go into effect on January 1st, 2015.