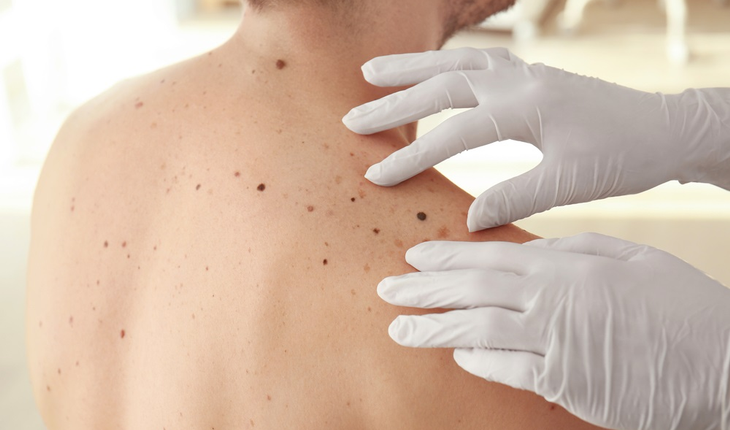 Melanoma
Men with History of NonMelanoma Less Likely to Die of Melanoma
Skin cancer survivors know firsthand that the disease is most treatable when detected early, so they're more likely to be vigilant about skin exams — and new research shows that such vigilance pays off, according to a news release from the American Academy of Dermatology.
After studying more than 900 cases of melanoma reported through the Health Professionals Follow-up Study, researchers found that men with a history of nonmelanoma skin cancer were less likely to die of melanoma than those without an NMSC history. The research, led by Jiali Han, PhD, a professor and chair of epidemiology at the Indiana University Richard M. Fairbanks School of Public Health in Indianapolis, was published in the May issue of the Journal of the American Academy of Dermatology.
"Our results highlight the impact of early detection on skin cancer survival," said board-certified dermatologist Steven T. Chen, MD, MPH, FAAD, an assistant professor of dermatology at Harvard Medical School in Boston and a co-author of the JAAD study. "Because people who have been diagnosed with skin cancer are more likely to see a dermatologist for regular skin exams, any future skin cancers they may develop are more likely to be caught early, when they're most treatable."
"Melanoma is the deadliest form of skin cancer, killing one person every hour, so it's great that NMSC survivors understand the importance of early detection," said board-certified dermatologist Suzanne M. Olbricht, MD, FAAD, president of the American Academy of Dermatology. "However, regular skin self-exams are a habit that everyone, regardless of medical history, should adopt. While the five-year survival rate for people whose melanoma is detected and treated before it spreads to the lymph nodes is 99 percent, the five-year survival rates for regional and distant stage melanomas are only 63 percent and 20 percent, respectively."
"Men over 50 have an increased risk of developing melanoma," Dr. Olbricht says. "We encourage everyone, regardless of age, race or gender, to perform regular skin self-exams and see a board-certified dermatologist if they notice any new or suspicious spots, or any spots that are changing, itching or bleeding."
For more information on skin cancer detection and prevention, visit the AAD website www.SpotSkinCancer.org. There, you can also find instructions on how to perform a skin self-exam, download a body mole map for tracking changes in your skin and find free SPOTme® skin cancer screenings in your area. SPOT Skin Cancer™ is the AAD's campaign to create a world without skin cancer through public awareness, community outreach programs and services, and advocacy that promote the prevention, detection and care of skin cancer.
About the AAD
Headquartered in Rosemont, Ill., the American Academy of Dermatology, founded in 1938, is the largest, most influential and most representative of all dermatologic associations. With a membership of more than 19,000 physicians worldwide, the AAD is committed to advancing the diagnosis and medical, surgical and cosmetic treatment of the skin, hair and nails; advocating high standards in clinical practice, education and research in dermatology; and supporting and enhancing patient care for a lifetime of healthier skin, hair and nails. For more information, contact the AAD at (888) 462-DERM (3376) or http://www.aad.org/.