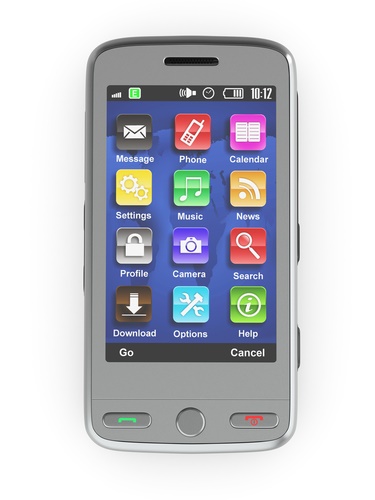 Mobile Health Apps Need More Oversight
Although people often assume that mobile health apps have been "approved," in fact there is very little oversight of the multibillion-dollar industry, according to health-law researchers.
It's acknowledged that the mobile health (or mHealth) apps could revolutionize health care by providing patients with everything from cardiac measurements to medication dosages.
But the researchers, whose article was published in the New England Journal of Medicine, said that the federal Food and Drug Administration (FDA) needs to exercise more oversight to make sure that mHealth apps are safe and effective.
Out of about 10,000 mHealth apps on the market, the FDA has cleared only 100.
"Consumers will be spending a lot of money on these products, and venture capital is flying into the industry," says the article's lead author, Nathan Cortez, of Southern Methodist University's Dedman School of Law.
Cortez, the law school's Associate Dean of Research, said that by 2017 mHealth apps are expected to earn $26 billion, up from $2.4 billion in 2013.
The FDA needs "additional funding and in-house technical expertise to oversee the ongoing flood of mHealth products," the authors note. An under-regulated mobile health industry could create "a Wild West" market, Cortez says, with a flood of dubious products unleashed on the market.
"Most consumers take mobile health app claims at face value, and think that because they're available through a trusted retailer like the iTunes Store, they must have been reviewed by the FDA, which isn't usually the case," Cortez says.
"Although the vast majority of mHealth products are very low-risk, some apps make promises they can't fulfill, and others make errors that could harm patients," Cortez notes. Among the errors the researchers cited was a 2012 recall by the pharmaceutical company Sanofi Aventis. The company's diabetes app miscalculated insulin dosages.
There have been several Congressional bills proposed to increase the FDA's jurisdiction. Other bills have called for less oversight.
"The conventional wisdom is that FDA regulation will stifle innovation, and that's a very short-term way to think about this," Cortez says. "Most Silicon Valley firms aren't used to much federal regulation, and Internet technologies have been subject to very little federal oversight."
But without that oversight, Cortez says, consumer trust could be undermined if people buy unreliable apps.