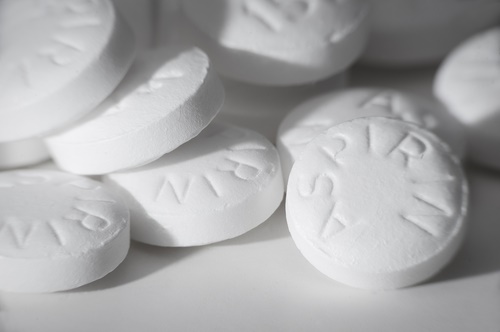 Heart Health
More than Half of All Older Adults Take Aspirin for Health Reasons
Slightly more than half of older adults in the U.S. are taking a daily dose of aspirin, even though the federal Food and Drug Administration (FDA) hasn't recommended it for people who have not yet had a heart attack or stroke.
The analysis, published in the American Journal of Preventive Medicine, observed that aspirin use continues to increase, especially among people using it to prevent cancer or a cardiovascular event.
Researchers from Oregon State University and several other institutions looked at responses from more than 2,500 respondents aged 45-75. Among that group, 52 percent reported current aspirin use, and another 21 percent had used it at some point in the past. The average age of respondents in the survey was 60. A different report found that aspirin use increased 57 percent between 2005 and 2010, according to a news release from the university.
"The use of aspirin is still a very contentious issue among medical experts," said Craig Williams, a pharmacotherapy specialist with the College of Pharmacy at Oregon State University, and lead author of the new report.
Aspirin is a blood thinner and can cause bleeding events, which is a primary reason some medical experts recommend caution in its use, even at the "baby aspirin" dose of 81 milligrams often used for disease prevention. The FDA has determined that in primary use to prevent a first heart attack or stroke, for every such event that's prevented, there's approximately one major bleeding event such as gastrointestinal bleeding.
Largely on that basis, they have concluded physicians should routinely recommend its use only to patients that have already had a heart attack or stroke. But this study found that 81 percent of older adults who are now using aspirin have not had a heart attack or stroke, and are taking it for primary prevention.
"There's no doubt that aspirin use can have value for people who have experienced a first heart attack, stroke or angina," said Williams, a professor in the Oregon State University/Oregon Health & Science University College of Pharmacy. "The data to support that is very strong. The support of its use in primary prevention is more of a mixed bag. "But this survey clearly shows that more and more people who have not experienced those events and are not technically considered at high risk by the FDA are also deciding to use aspirin, usually in consultation with their doctors."
The FDA's stance is a cautious one, Williams said; some other organizations such as the U.S. Preventative Services Task Force says aspirin use may be appropriate for primary prevention in people with serious risk factors for cardiovascular disease, such as high blood pressure, high cholesterol, smoking or diabetes.
Among the findings of the report:
The strongest predictor of regular aspirin use was a patient having discussed aspirin therapy with a health care provider.
About 35 percent of people who don't objectively have risk factors that might merit aspirin therapy still use it.
About 20 percent of people who have already had a heart attack or stroke, and should be on aspirin therapy, do not use it.
Among aspirin users, the reasons cited for its use by respondents was for heart attack prevention, 84 percent; stroke prevention, 66 percent; cancer prevention, 18 percent; and prevention of Alzheimer's disease, 11 percent.
Oregon State said in its news release that this study was sponsored by the Partnership for Prevention and the Council on Aspirin for Health and Prevention. This council receives financial support from Bayer HealthCare. The release said that Bayer has "no influence over its programs or activities, and played no role in the decision to conduct this research or publish the results."