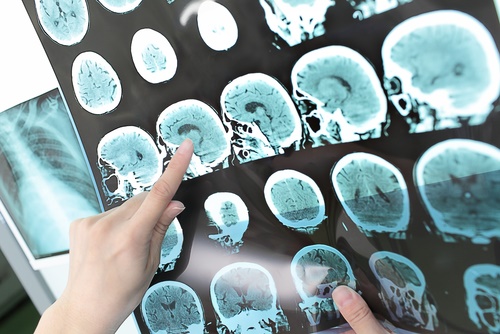 Multiple Sclerosis and Cognitive Decline
In a landmark study of multiple sclerosis patients, researchers have traced the pattern of cognitive impairment of MS sufferers.
The study, by investigators from the Kessler Foundation and the Cleveland Clinic, followed the patients over 18 years. That length of time allowed researchers a unique insight into the cognitive decline of people who have MS.
"While cognitive impairment is known to affect 40 to 65% of individuals with MS, few studies have followed the pattern of cognitive decline over time, which is important for understanding long-term care and outcomes associated with MS," said Lauren B. Strober, Ph.D, senior research scientist at Kessler.
The researchers analyzed results from 22 patients who underwent repeat neuropsychological testing at the beginning of the study and at the 18-year mark.
Results from the first test showed that nine patients (41% of the group) had cognitive impairment; at the 18-year mark, 13 patients (59%), were impaired. The researchers said that the declines were significant in the speed of processing information, memory and auditory attention. However general physical decline was steeper in the unimpaired than in the impaired group.
"These longitudinal data contribute substantially to our knowledge of the course of cognitive decline in MS," said John DeLuca, PhD, VP of Research and Training at Kessler. "In light of the young age at diagnosis, this perspective is fundamental to the development of rehabilitation strategies that meet the needs of people dealing with the cognitive effects of MS."
The findings were published in the journal Multiple Sclerosis and Related Disorders.