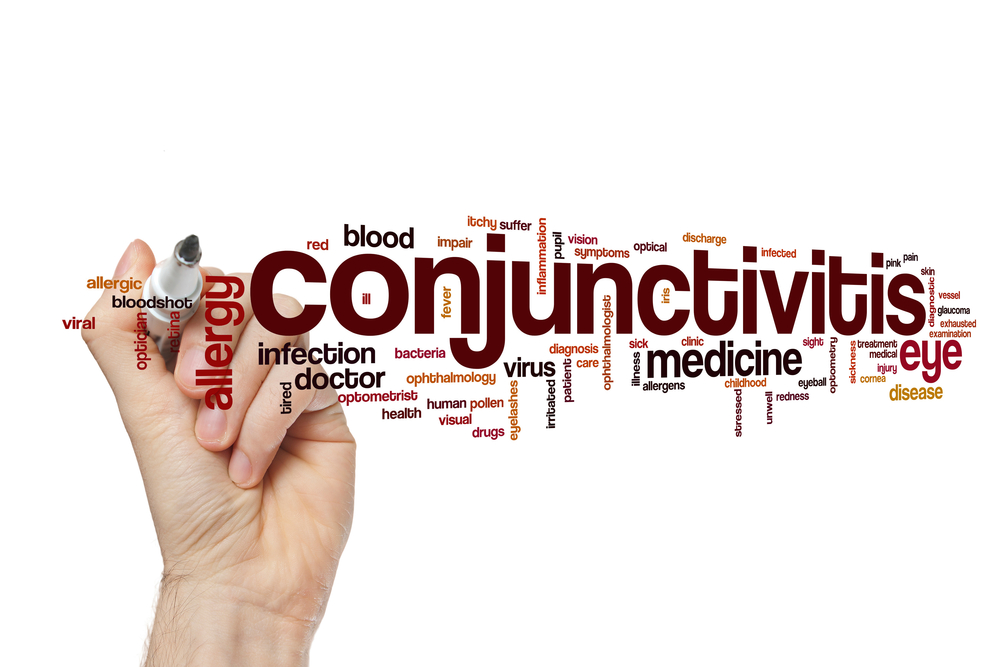 Vision Health
Need to Know: Pink Eye
Although pink eye, or conjunctivitis, affects some very delicate areas of your eye, it's one of the most treatable eye conditions. Here, the federal Centers for Disease Control (CDC) shares what you need to know about pink eye: its symptoms, how to prevent it, and when you should seek treatment.
WHAT IS PINK EYE?
An inflammation of the conjunctiva, the thin issue that lines the eyelids and the white part of the eyeball. The inflammation, according to the CDC, gives the eye a pink or reddish color.
WHAT ARE THE SYMPTOMS?
According to the CDC, symptoms usually include redness or swelling of the white of the eye; increased tear production; a white, yellow or green discharge from the eye; an itchy and/or burning feeling in the eye. Other symptoms include an increased sensitivity to light, a feeling of "grit" in the eye; and a crusting of eyelids or lashes.
WHAT CAUSES PINK EYE?
The CDC experts say there are four main causes: viruses; bacteria; allergens (such as dust mites, pet dander); irritants (such as chlorine from a swimming pool).
HOW IS IT TREATED?
The treatment depends on the cause. Sometimes it can get better on its own, but to be on the safe side it's good to see a healthcare professional and perhaps get an antibiotic or other treatment. Pink eye that's caused by a virus or bacteria is extremely contagious, the CDC says, and spreads easily from person to person. If the condition is caused by allergens or irritants, it isn't contagious. But, the agency says, you may develop a secondary infection that is caused by a virus or bacteria.
IS PINK EYE CONTAGIOUS?
Pink eye caused by a virus or bacteria is very contagious and spreads easily and quickly from person to person. Pink eye that is caused by allergens or irritants is not contagious, but it is possible to develop a secondary infection caused by a virus or bacteria that is contagious. The CDC recommends following self-care strategies such as washing your hands and not touching your eyes, in order to reduce the risk of getting or spreading pink eye.
(Editor's note: Other preventive measures include not sharing eye makeup with anyone; not using a washcloth or towel that anyone else has used; and washing your hands if you have given another person eye medicine.)
WHEN SHOULD I CALL A HEALTH CARE PROVIDER?
The CDC emphasizes that most cases of pink eye get better without any treatment. But there are times when going to a provider is a must. The agency recommends calling a professional if you have moderate to severe pain in your eye; blurred vision or sensitivity to light; an intense shade of red in your eye; symptoms that don't improve or get worse.
Other reasons for calling a professional: if your immune system has been compromised by HIV or cancer treatment; if you have already gone to the doctor but haven't shown any improvement even after taking antibiotics; or if you have pre-existing eye conditions.
Adapted from material published by the CDC. For more information on health conditions, visit http://www.cdc.gov/features.