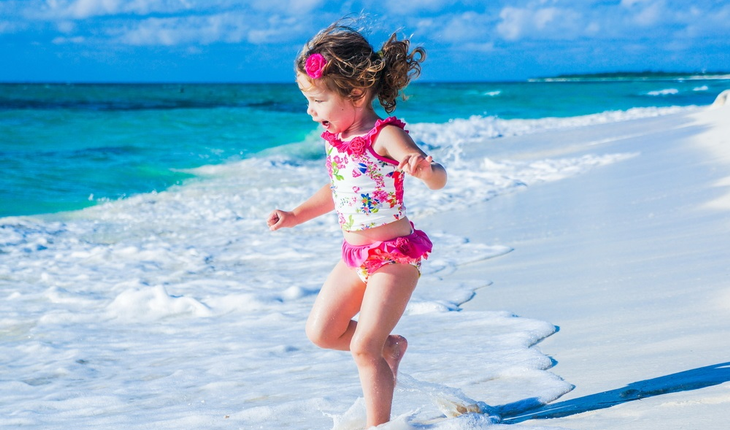 Children's Health
New Childhood Drowning Study Highlights the Hazards of Open Water
As summer swimming season goes into full swing, Safe Kids Worldwide and Nationwide's Make Safe Happen program have released a report, Hidden Hazards: An Exploration of Open Water Drowning and Risks for Children, highlighting the danger of childhood drowning, with a specific focus on incidents that occur in lakes, rivers, oceans and other types of open water.
Key findings of the research include:
Overall, an estimated 1,000 children fatally drown in a single year, 70 percent of them between May and August.
An additional 7,000 children end up in the emergency room because of a drowning scare. That means a minimum of 150 families a week are impacted by a tragic or frightening event.
Most often, those drownings take place not in a pool, but in open water. A 10-year-old, for example, is three times more likely to drown in open water than in a pool. Older teens are more than eight times more likely to die as a result of an open water drowning than a pool drowning.
Boys are at greatest risk: 8 in 10 open water fatal drowning victims are males.
African American children are twice as likely to fatally drown in open water than their white counterparts. Native American children are at even higher risk.
"Just because children can safely navigate water in a pool doesn't mean they'll be able to handle the challenges of open water," said Torine Creppy, president of Safe Kids Worldwide. "Lakes, rivers and oceans present a number of potential hazards—such as dangerous drop-offs, strong currents, hard-to-assess distances and limited visibility—that parents need to carefully consider before allowing their kids to wade in."
"Findings from our research underscore the importance of water safety," said Lu Yarbrough III, Nationwide's associate vice president of Enterprise Diverse and Cause Marketing. "Our goal is to arm parents and caregivers with the information, tips and tools they need to take preventative action and ensure children can safely enjoy outdoor activities in and around water."
The report also features a variety of tips that parents and caregivers can use to keep children safe in and around open water. These include:
Use designated swimming and recreational areas whenever possible. Professionals have assessed the area, and there are usually signs posted regarding hazards and lifeguard schedules.
Keep young children and inexperienced swimmers within arm's reach of an adult. Older children must swim with a partner every time.
Make sure children learn to swim. Every child is different, so enroll children in swim lessons when they are ready.
Use a U.S. Coast Guard-approved life jacket in and around open water. Get a life jacket (also called a personal floatation device or PFD) that is appropriate for a child's weight and the water activity.
Learn water rescue skills and CPR. It is important to know how to respond in an emergency without putting yourself at risk. Learning basic rescue skills and CPR may help you save a child's life.
For more information on keeping children of all ages safe around all types of water, go to www.safekids.org/watersafety.