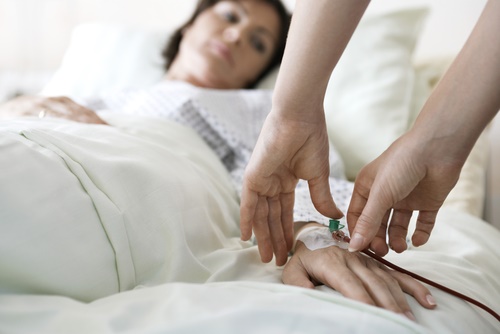 Medical Care
New Guidelines for Using Urinary Catheters
Researchers have developed guidelines to tell doctors and nurses how to better decide which patients may benefit from a urinary catheter. The guidelines are aimed at avoiding side effects such as urinary tract infections.
The guidelines, known as the Ann Arbor Criteria for Urinary Catheter Appropriateness, were developed by researchers from the University of Michigan Medical School published in the Annals of Internal Medicine as a supplement.
Many hospitals currently use a short list of appropriate and inappropriate urinary catheter uses published by the federal Centers for Disease Control and Prevention (CDC) in 2009.
Unlike the 2009 guidelines, the new guidelines include criteria for choosing between three urinary catheter types: indwelling Foley catheters, which continuously drain the bladder, in-and-out catheters, and external "condom" catheters for men.
It also points to when non-catheter strategies may be better, and addresses common and practical bedside challenges that arise, such as managing incontinence in patients who are very difficult to turn.
"In general, because urinary catheters increase the patient's risk of infection and other complications such as pain and scarring of the urinary tract, they should only be used when teams have no other way to assess a patient's urine or his or her fluid status," said Jennifer Meddings, M.D., M.Sc., lead author of the paper and an assistant professor of internal medicine at the U-M Medical School.
One in five hospital patients receives a Foley catheter — but the new Ann Arbor Criteria suggest that far fewer should.
For instance, the guide says that Foley catheters should not be placed routinely for all intensive care unit patients. Although many ICU patients need hourly urine volume measurement, which requires an indwelling catheter like a Foley, other patients could be managed with a different strategy. Or they could at least have the catheter removed sooner in their ICU stay.
Each day of catheterization increases the risk of complications. So even one day less of catheter use could make the difference in protecting a patient against infection – especially because many UTIs acquired during hospitalization are resistant to antibiotics, according to a news release from the U-M Medical School..
"Reducing the use of catheters, and the UTIs, bloodstream infections and urological emergencies that can arise from their use, could reduce hospital costs," said co-author and longtime urinary catheter researcher Sanjay Saint, M.D., M.P.H., Chief of Medicine at the VA Ann Arbor Healthcare System and the George Dock professor of internal medicine at the U-M Medical School.