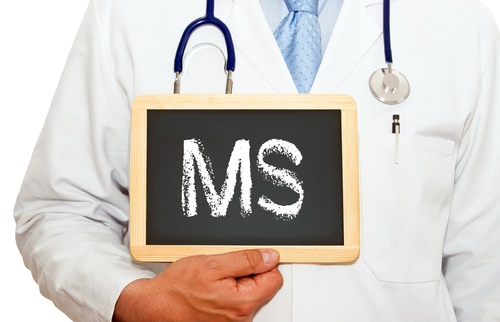 A New Understanding of Women and Multiple Sclerosis
Scientists now have new insight why women are likelier than men to develop autoimmune diseases like multiple sclerosis (MS).
The finding, detailed in a paper published in The Journal of Immunology, focuses on a type of white blood cell, the innate lymphoid cell,  that exhibits different immune activities in males versus females.
"Women are three to four times more likely than men to develop MS, and much of the current research focuses on the question, 'Why do females get worse disease?'" said Melissa Brown, lead author of the study and professor of microbiology-immunology at Northwestern University Feinberg School of Medicine.
"Now…we are approaching this research from the opposite way, asking, 'Why are males protected from disease?'" Brown said. "Understanding the mechanisms that limit disease in men can provide information that could be used in future therapy to block disease progression in women."
Like most laboratories that study the mouse model of MS, female mice were used in almost all of Brown's experiments.
"When we induce the disease in this strain of female mice, virtually 100 percent of them get very sick," Brown said. "Male mice either get no disease or very little, so MS researchers typically use females in their studies."
A few years ago, a new graduate student in Brown's laboratory was asked to run an experiment using two groups of female mice. One group was normal; the other had a genetic mutation in a growth factor receptor (c-kit) that prevented the development of a subset of immune cells.
Previous experiments in Brown's lab showed that female mice with the mutation didn't get as sick as normal mice, and Brown was looking into reasons why. However, instead of using females, the graduate student chose male littermates from each group.
"It was an honest mistake, but the results were striking; the male mice with the mutation got very, very sick," Brown said. "Because this strain of male mice never get very sick, I thought there was some sort of mistake, so I asked the student to repeat the experiment."
The results were the same. Brown and colleagues realized that the mutation was behaving differently in males and females.
According to a news release from the university, Russi found that mice with the c-kit mutation lacked type 2 innate lymphoid cells. These cells are normally present in bone marrow, lymph nodes and the thymus of both males and females. The researchers think that in males these cells produce a protein that may help to protect from the disease by interfering with the damaging immune response.
"In the paper we show that when these cells are missing in the males with the mutation, that changes the whole immune response of the male animals and causes this lack of protection," Russi said. "We are now looking at what activates these cells preferentially in males and not in females. The next question is can we activate the innate lymphoid cells in females to decrease disease susceptibility?"