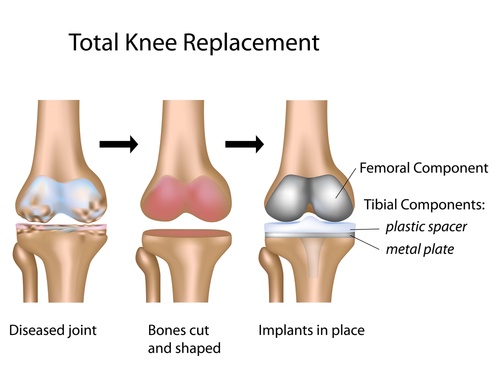 A New Way to Predict Successful Joint Replacement
Researchers have developed a simple "frailty index" to predict the risk of death and serious complications in older patients who are considering total hip and knee replacements.
A person's eligibility for such surgeries has traditionally been based on age alone. But that is changing now, as a person's level of frailty is also being taken into account.
"We felt that age and general impression of the patient wasn't adequate for predicting outcomes, so we created a simplified frailty index to [evaluate] risk …in surgical patients," said study coauthor Peter Adams, MD, a resident in general surgery at Henry Ford Hospital, Detroit, Mich.
The index used in the study is based on the American College of Surgeons National Surgical Quality Improvement Program (ACS NSQIP®) database.
"The advantage is that NSQIP provides a very large sample size and better quality data than our typical retrospective chart reviews," Adams said. "And the fact that we can get a large sample size for specific types of surgeries allows us to narrow down our data and be more precise in our understanding of individual patient populations and procedures in terms of risk."
The newly developed frailty index is based on 11 factors collected by the ACS NSQIP database. Study authors found that according to their index, there was a significant mortality rate for the 462 patients with high frailty scores. Patients with low frailty scores had a mortality rate of 0.08 percent, while those with higher scores had an average mortality rate of 2 percent.
Additionally, the frailty index was a better predictor of death and serious complications than a patient's age.
"I think using our frailty index can kind of enlighten surgeons into recognizing that even if they are doing an elective case, such as total knee or hip replacement, sicker patients who have significant medical histories may have a high risk of wound infections and even mortality," Adams said. "This frailty score will allow surgeons to have accurate and meaningful conversations with patients about their risk."
The researchers also said that the results of their study indicated that people shouldn't be denied total knee or hip replacement surgeries based on age alone.
The study findings were presented at the 2014 Clinical Congress of the American College of Surgeons.