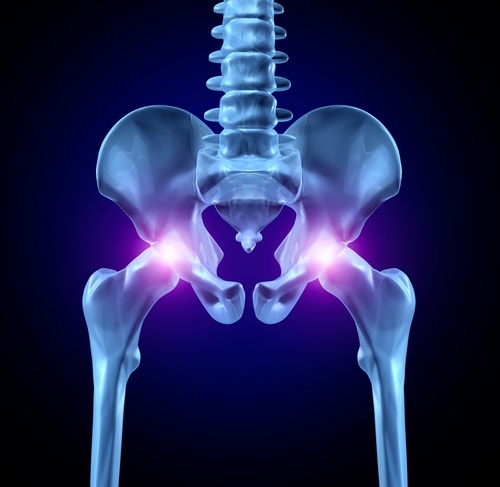 Hip Health
Number of Hip Replacements Rising, Number of Surgeons Falling
Total hip replacements nearly doubled among middle aged patients over the past several years. At the same time, there's been a decline of almost 30 percent in the number of surgeons who do them, and that could have a significant impact on costs and access.
Researchers who presented the study at the 2015 Annual Meeting of the American Academy of Orthopaedic Surgeons (AAOS) used the Nationwide Inpatient Sample (NIS) to identify primary Total Hip Replacements (THRs) performed between 2002 and 2011 in patients age 45 to 64, as well as related hospital charges.
According to a news release from the AAOS, in 2011, 42.3 percent of THRs were performed on patients age 45 to 64 compared to 33.9 percent in 2002. In addition, the authors found that:
Growth of THRs among people 45 to 64 years old grew 2.4 times faster than it did among people over 65.
A rise in obesity, a known risk factor for hip osteoarthritis, wasn't associated with increased THR utilization.
Mean hospital charges in the THR 45- to 64-year-old age group declined 5.7 percent from 2002 to 2011, and declined 2.5 percent in the population nover 65.
Mean physician reimbursement per THR, in 2011 U.S. dollars, declined 26.2 percent over the same period.
Concurrently, the number of physicians reporting that they performed THR surgeries declined 28.2 percent.
"The purpose of this study was to identify potential drivers of THR utilization in the middle-aged patient segment," said lead study author Alexander S. McLawhorn, MD, MBA, an orthopaedic surgery resident at the Hospital for Special Surgery in New York City.
"Our multivariable statistical model suggested that the observed growth was best explained by an expansion of the middle-aged population in the U.S. This particular age group is projected to continue expanding, and as such the demand for THR in this active group of patients will likely continue to rise as well.  Our results underscore concerns about consumption of premium-priced implants in younger patients and the future revision burden this trend implies in the face of a dwindling number of physicians who specialize in hip arthroplasty surgery."