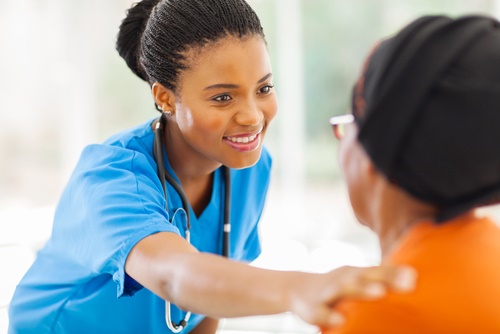 Medical Care
Nurses Can Ease Shortage of Health-Care Workers
University of Missourui researchers say that the shortage of health care workers can be relieved by allowing Advanced Practice Registered Nurses (APRNs) to perform primary-care dugies.
Many states don't allow APRNs to perform these duties to their "full potential," according to a university news release. But these nurses could expand access to care for underserved groups.
"APRNs have graduate-level educations; when you get APRNs into nursing homes, they help improve the overall quality of care because they have advanced knowledge of the best evidence-based practice," said Marilyn Rantz, Curators' Professor and Helen E. Nahm Chair in the MU Sinclair School of Nursing. "In states where APRNs practice independently, health outcomes are better, Medicare and Medicaid outcomes for older adults are better, and costs are lower. Hospitalizations also decrease."
Some states, such as Missouri, have restrictive laws and regulations for APRNs; physicians must oversee nurse practitioners' work. In other states, APRNs may manage groups of patients with physicians consulted as needed. If APRNs can practice independently, it keeps costs down and improves access to care, Rantz said.
In the study, researchers compared data from previous surveys that evaluated health outcomes and hospitalization rates of Medicare and Medicaid patients. The researchers found a comparative improvement in quality of care and health outcomes in states where APRNs were fully independent.
"The movement for unrestricted APRN practice nationwide is happening right now," Rantz said, "More and more states are changing their laws because they've seen the improvements. They're looking ahead to the future and providing access to care."
The study was published in the journal Nursing Outlook.