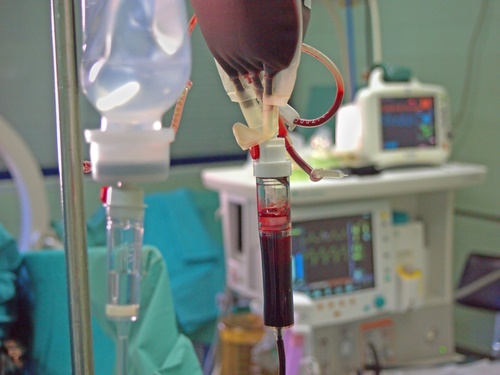 Medical Care
Older Blood Is Safe for Transfusions
Although blood is perishable, it's just as good as new blood after three weeks of storage, Canadian researchers say.
The finding was published in the New England Journal of Medicine.
According to a release from the Ottawa Hospital Research Institute, the large clinical trial provides reassuring evidence about the safety of blood routinely transfused to critically ill patients.
The researchers analyzed the Age of Blood Evaluation (ABLE) Study, which compared mortality after 90 days in intensive-care patients who had transfusions of either fresh blood (stored for six days on average) or older blood (stored for an average of 22 days). A total of 2,430 adults participated in the study, including 1,211 patients in the fresh blood group and 1,219 in the older blood group.
The findings are unequivocal: "There was no difference in mortality or organ dysfunction between the two groups, which means that fresh blood is not better than older blood", said Dr. Dean Fergusson, a senior scientist at the Ottawa Hospital Research Institute and the University of Ottawa.
"Current blood bank practice is to provide patients with the oldest blood available. Some doctors, however, feel that fresh blood is better," said Dr. Paul Hébert, an intensive care physician-scientist at the Centre de recherche du CHUM and professor at the Université de Montréal.
"Previous observational and laboratory studies have suggested that fresh blood may be better because of the breakdown of red blood cells and accumulation of toxins during storage. But this definitive clinical trial clearly shows that these changes do not affect the quality of blood", said Dr. Alan Tinmouth, a physician and scientist at the Ottawa Hospital Research Institute and the University of Ottawa.
"Canadian Blood Services is very pleased to see the publication of the ABLE study. The study supports our current inventory management practices for patients receiving transfusions in the intensive care setting," said Dr. Dana Devine, chief medical and scientific officer at Canadian Blood Services.
The same team is conducting a similar study in pediatric patients.