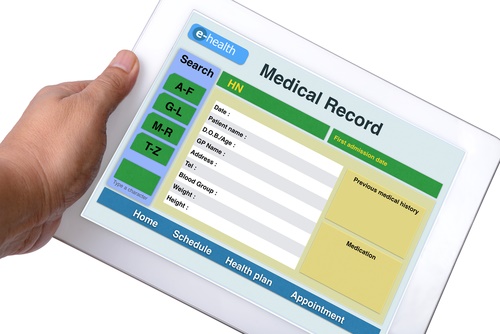 Medical Care
Patients Don't Want Their Doctors to Know Everything About Their Health
Many patients withhold sensitive health information from their doctors, according to the first real-world trial of the impact of patient-controlled access to electronic medical records.
Researchers from Clemson University, the Regenstrief Institute, Indiana University School of Medicine and Eskenazi Health published their finding in in the Journal of General Internal Medicine.
Kelly Caine, assistant professor in Clemson's School of Computing, and colleagues interviewed patients about their privacy and sharing preferences and used this information to design the user interface that allowed patients to control how and to whom their medical data was shared.
During the trial, 105 patients indicated preferences for which health care practitioners could read sensitive information in their electronic medical records. The information included details on sexually transmitted diseases, substance abuse or mental health.
Forty-nine percent of the patients who took part chose to withhold information from some or all of their practitioners. Researchers said that the patients "strongly desired" such control, but that the providers had mixed reactions. More than half said it was acceptable for patients to withhold some information, but 25 percent said that they weren't comfortable with not seeing all the information. The reason, they said, was that it could jeopardize care.
"It is critically important to consider patients' privacy preferences about their health information," said Kelly Caine, assistant professor in Clemson's School of Computing. "If we fail to design systems that meet patients' needs and desires about the extent to which their health data are shared, patients will reject them or even refuse to seek care. Our patient-centered work can inform the design of a system that preserves patient privacy and autonomy, meets providers' needs and improves care."