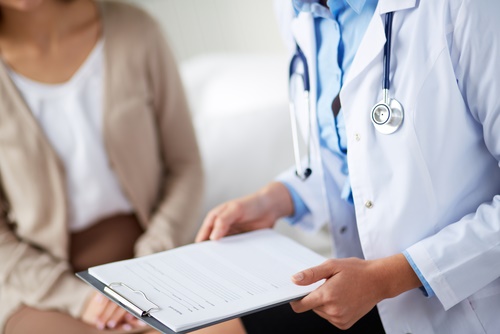 People Want To Learn About Medical Risks As Soon As Possible
The higher their risk of certain illnesses, the more people are inclined to take action, ranging from seeking information to undergoing surgery, a new study shows.
The investigation by researchers from Yale and Syracuse universities reveals the attitudes that so many consumers have in an age of "surveillance medicine."
The findings were published in the Journal of Health and Social Behavior.
Co-authors Rene Almeling, assistant professor of sociology at Yale, and Shana Kushner Gadarian, assistant professor of political science at Syracuse, conducted a nationwide to see whether healthy people react to hypothetical genetic risk information by wanting to take action.
The subjects, who were asked to imagine they faced a genetic risk for a disease, were assigned a level of risk between 20 percent and 80 percent, and an illness: heart disease, colon cancer or Alzheimer's.
The investigators found that the higher the risk, the likelier people were to want to take action of all kinds: seeking information, managing risk via medicine or surgery, talking with family members, organizing their financial matters and taking part in community and political events.
The results showed the importance of risk information even to healthy people. "Social scientists have argued that we are now treating risk as if it were a disease, and these results provide strong evidence for that claim," said Almeling.
"It is extremely important for social scientists and clinicians to understand how people respond to these risk numbers and how they are being used to make important life decisions," says Almeling. She added, "Studies like this can aid health care providers in offering genetic information with sufficient context to insure that people make the best decisions for themselves."