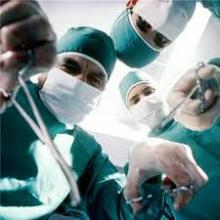 Mental & Emotional Health
Presurgical Psych Screening Largely Ignored
Only 10 percent of orthopedic surgeons and neurosurgeons follow professional guidelines recommending routine psychological screenings of patients prior to major surgery for severe back and leg pain, according to a Johns Hopkins study published in the April 2014 edition of the Journal of Spinal Disorders and Techniques.
A release from the university notes that the oversight may pose a serious risk to patients' surgical recovery. Previous reports have tied bouts of depression to longer recuperations, delayed returns to work, more postsurgical complications, and failures to comply with medication schedules after patients leave the hospital.
More than 600,000 major spine surgeries are performed each year across the United States, where specialized surgeons straighten and strengthen damaged or narrowed spines with bone grafts and metal plates. Such problems in the lumbar, or lower, portion of the spine can often leave people unable to perform routine tasks, including lifting groceries, walking long distances, and climbing stairs.
The Johns Hopkins report, based on a survey of spine surgeons, is believed to be the first gauge of how many actually use a two-part, presurgical psychological screening test, known as PPS. The U.S. Preventive Services Task Force, a national group of experts in best clinical practices, recommends such screenings, which involve a 20- to 25-minute questionnaire, and a follow-up, as needed, with a longer assessment by a trained psychologist.
The release quotes senior study investigator Richard Skolasky, Sc.D. as saying, "Ideally, patients should also be asking their surgeons for such assessments prior to surgery as part of their own personal presurgical checklist. Our survey results show that surgeons and patients still have a long way to go in recognizing and appreciating how much psychological factors and mental health can impact the success of their back surgeries. It may be necessary to delay surgery in order to first treat a patient's depression or anxiety to minimize the likelihood of prolonged recuperation after their operation. This study should serve as an important reminder to all clinicians to adopt presurgical psychological screening guidelines, and to establish protocols to ensure they are followed."