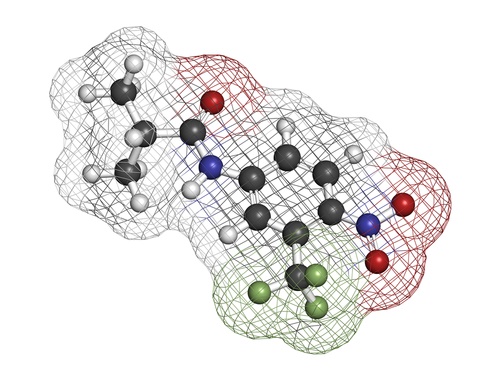 Prostate-Cancer Treatment Can be Fatal In Less Serious Cases
Androgen deprivation therapy (ADT), a common treatment for advanced prostate cancer, has been linked with increased risk of death in men with localized cancer and longer life expectancies, according researchers at Henry Ford Hospital.
In ADT, an injectable or implanted medication is used to disrupt the body's ability to make testosterone. In patients with advanced prostate cancer, the treatment is already known to have serious side effects such as heart disease, diabetes, weight gain and impotence, but more recent studies indicate that ADT may lead to earlier death.
ADT has been a long-time therapy for prostate cancer that has metastasized, or spread, beyond the prostate gland. It's also been used as an additional treatment for men who are getting radiation therapy.
But although there's no evidence that that it's beneficial to use ADT for localized prostate cancer, its use has been on the rise.
"The use of ADT as the primary treatment for localized and low risk prostate cancer increased over time, despite known harmful side effects and a lack of data to support such use," says lead author Jesse D. Sammon, D.O., a researcher at Henry Ford Hospital's Vattikuti Urology Institute. "In the 1990's, it became exceedingly common to use ADT in place of radical prostatectomy or radiation therapy."
"In designing our study, we hypothesized that the adverse effects of ADT might be more pronounced in men with longer life expectancies since they would likely be treated with ADT for a longer period– and be exposed to more treatment-related side effects."
The analysts looked at statistics from the nation's largest cancer registry, SEER (Surveillance, Epidemiology, and End Results)., They then linked to records from Medicare and identified 46,376 men diagnosed with localized prostate cancer between 1992-2009. Among them, 38.5 percent were treated with ADT.
"We found that primary ADT is associated with decreased survival in men with localized prostate cancer relative to men who receive no active treatment, particularly in men with longer life expectancies. So we concluded that ADT should not be used as a primary treatment for men with prostate cancer that has not spread beyond the prostate or men with moderate to high risk disease undergoing radiation therapy."
The study was published in the journal European Urology.