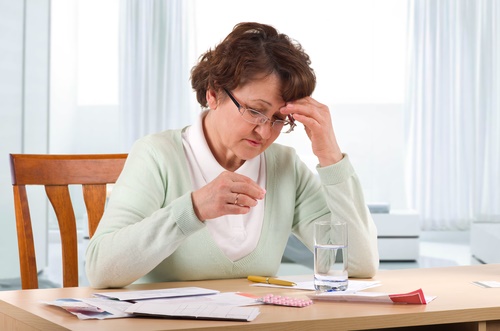 Money Matters
Retirement
Wills & Estates
Protecting Loved Ones from Financial Predators
One can only wonder how many people deal with financial predators in America.
Terrie and Jon Hull have a scary story to tell. Married for 35 years, they were very close to Terrie's mother, Jean. But after Jean suffered a traumatic brain injury that left her physically vulnerable and in need of care, her boyfriend stepped in. Taking advantage of Jean's confusion and physical weakness, the man convinced her that Terrie was stealing her money.
He even convinced Jean to marry him, and that plunged the Hulls into a four-year legal battle to preserve Jean's assets.
The Hulls, wanting others to learn from their experience, wrote A Legacy Undone ….An Extraordinary True Life Experience That Will Make You Rethink Protecting Your Family (Clovercroft Publishing; May 2015).
Fortunately, Jean and her first husband had put their estate plans in place through a family trust, which made it possible for Terrie to successfully fight for a conservatorship and stop Jean's second husband from draining her bank accounts.
In their book, the Hulls share their advice to help people avoid such painful and frightening situations:
Draw up Wills and Trusts: Decide on a plan, and then see an estate attorney. Make sure everything is as clear as possible and easily understood so there are no questions about what was really meant.
Designate A Durable Power of Attorney: This allows the person designated to make legal decisions for an incapacitated individual. Provide as much detail as possible, including safe deposit boxes, passwords to online accounts – including Facebook! Without power of attorney, the courts or a third-party designated by the courts will make legal decisions.
Prepare an advance medical directive. This will save family members from having to make end-of-life decisions, which can forever haunt people afterwards.
"If your parents haven't talked with you about putting their affairs in order, you need to start the conversation," Terrie says. "Find out what they have done while they are still young and aware. Don't wait till they have an injury or get sick."
For more information, visit www.alegacyundone.com.