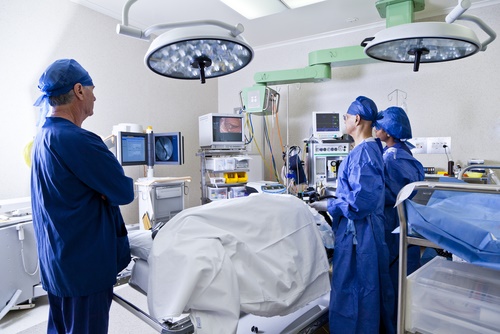 Aging Well
Medical Care
Senior Health
Risky Procedure May Not Benefit Nursing-Home Patients
Revascularization procedures, designed to preserve limbs, benefit only a few U.S. nursing home residents, according to new research.
Investigators from the University of California San Francisco published the finding in JAMA Internal Medicine.  They said that even those patients who survived gained little, if any, function.
"Our findings can inform conversations among physicians, patients and families about the risks and expected outcomes of surgery and whether the surgery is likely to allow patients to achieve their treatment goals," said senior author Emily Finlayson, MD, MS, associate professor of surgery and geriatrics in the Philip R. Lee Institute for Health Policy Studies at UCSF and director of the UCSF Center for Surgery in Older Adults. "Our findings also highlight the importance of carefully considering a prognosis independent of vascular disease and assessing the goals of care."
According to a news release from UCSF, lower extremity peripheral arterial disease is common among nursing-home residents. The revascularization procedure is performed to preserve limbs and, ideally, walking ability,
In this study, researchers led by Finlayson analyzed nationwide Medicare claims data for 2005-2008 for nursing home residents who underwent lower extremity revascularization, with follow up through 2009. The UCSF release said that the researchers looked at changes in the residents' ambulatory and functional status after surgery. The study also took into account patients who suffered death or nonambulatory status a year after the procedure.
The findings:
A total of 10,784 long-term nursing home residents received lower extremity revascularization. Before the surgery, 75 percent were not walking, and 40 percent had decline in overall physical functioning.
A year after surgery, 51 percent of these patients had died, and among survivors, 28 percent were nonambulatory ; 32 percent had decline in overall physical functioning.
Of the 1,672 residents who were ambulatory before surgery, 63 percent died or were nonambulatory at one year.
And among 7,188 patients who were nonambulatory prior to surgery, 89 percent died or remained nonambulatory.
The researchers said that results in nursing-home patients were "substantially worse" than those of the same age but who are in the general population.