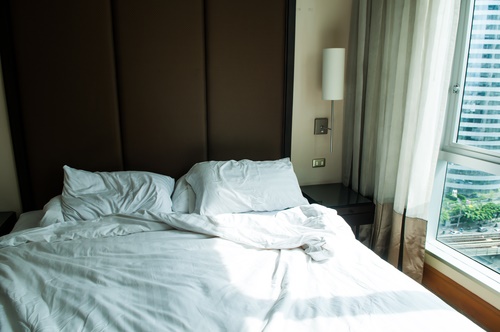 Marriage
Sex
Sex May "Rebound" in 50-Year Marriages
People whose marriages last longer than 50 years often see a resurgence in sexual activity, according to new research.
The study, from researchers at Louisiana State University, Florida State University and Baylor University, found that people who remain in their first marriage have more frequent sex than those who remarry. But though the frequency differs, the couples reported equal physical pleasure and emotional satisfaction, according to a news release from Baylor.
The study was published in the journal Archives of Sexual Behavior, the official publication of the International Academy of Sex Research.
In their investigation, researchers looked at 1,656 adults aged 57-85, using data from the first wave of the National Social Life, Health and Aging Project. Marriages that survive 50 years are few in number, the news release said.
"Additionally, the study used a snapshot in time — and therefore cannot prove that length and order of marriage caused sexual frequency," said former Baylor researcher Samuel Stroope, Ph.D., now an assistant professor of sociology at Louisiana State University. "Nevertheless, the study provided intriguing results for an age group whose sexual behavior has rarely been studied."
Stroope said that the increased sexuality might be due to "growing old as a couple, with the experience and knowledge that come with that."
As to why the "remarrieds" have less frequent sex than those in first marriages, "it may be that those who have been married in the past may not have as strong of a sense of permanence or lasting investment," Stroope said.