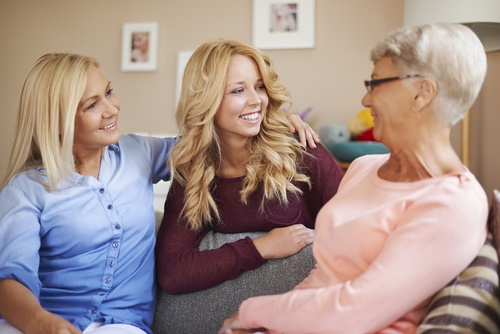 Social Support Can Help Diabetics' Health
Diabetes patients who have support from people around them could improve their health outlook as a result of that connection, according to a new study.
An international team of researchers, including experts from Penn State College of Medicine, came to that conclusion as part of the Second Diabetes Attitudes, Wishes and Needs (DAWN2).
The study is the largest analysis ever of personal accounts of patients with diabetes.
The first study, in 2001, found that 41 percent of diabetics have poor "psychosocial well-being."
In this follow-up sturdy, researchers said that almost half — 46 percent — of people with diabetes had negative emotional, psychological and social experiences related to their illness. One in five reported workplace discrimination, including job loss, because of their illness.
The researchers looked at results of online, telephone and in-person questionnaires to 8,596 people with diabetes living in 17 countries including the United States and Canada. Patients included those suffering from Type 1 diabetes and those with Type 2 diabetes.
But researchers came to a positive conclusion as well: As part of the follow-up study, the investigators asked people with diabetes about their successes with the condition, as well as their challenges. Two themes emerged, they said: Diabetes patients were helped via a positive outlook, as well as support from family, friends and healthcare professionals.
"We found that although these negative experiences with diabetes exist, people also held on to the positives," said Heather Stuckey, assistant professor of medicine at Penn State and lead qualitative investigator for DAWN2. "Some said diabetes made their lives a little richer because they ate healthier foods, or they were able to connect with their family more to overcome challenges. It gave them a better appreciation of what they have."
Previous research has shown that many people with diabetes have poorly controlled glucose levels, and that phenomenon can't be solely explained by lack of knowledge.
"We believe that what's under the surface — what people are thinking and feeling, and how they're reacting to diabetes and making meaning of it — is what is driving poor diabetes self-management," Stuckey said. "We would like to encourage patients to be able to share their thoughts and experiences about having diabetes with family members and other trusted individuals. We believe that will relieve some of the stress that people experience and will improve living with diabetes."
Novo Nordisk, a manufacturer of diabetes care products, funded the study.