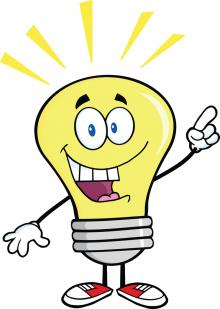 Solve the Medical Riddle: "What's Wrong with Me?"
Editor's note: Welcome to our ThirdAge feature that gives you a chance to play medical sleuth as we share the details of what happened when a patient presented with a problem that stumped the physician at first.
The first week of this riddle, the patient reported her symptoms and the doctor proceeded with the examination. This was step #1, S, of the classic S-O-A-P notes as follows:
S=Symptoms or Chief Complaint
O=Objective Findings
A=Assessment or Analysis
P=Treatment Plan or Recommendations
The second week, the doctor moved on to O and A=Assessment or Analysis to continue to look for clues to the medical riddle. This week, we'll let you know what some people have suggested as possible diagnoses. Next week, the doctor will move on to P to reveal the actual diagnosis as well as outline treatment options and lifestyle recommendations. Then we'll begin a new riddle for the following month!
Some Guesses as to What the Diagnosis Will Be
"She might have Parkinson's. If the treatment plan for a functional diagnosis doesn't work, maybe she should be tested for PD. My brother has had Parkinson's since he was in his mid-50s and he does have constipation issues." Lucille K.
"Maybe it's Multiple Sclerosis. I have MS and I have problems with my bowels. The doctor could check for MS if the treatments you recommend don't help." Judy B.
"I think she just holds it too long!" Mary S.
"Maybe she's depressed. Does she like her new school or was the change not a good one for her? Depression can cause all kinds of digestive problems. I'm sorry to say that I know this from experience." Marilyn T.
"Does she drink enough water? I'll bet she doesn't because she doesn't want to have to go during the school day. That could be a big part of her problem." Carol M.
"She might have what's called 'rectocele'. I had that and it did cause constipation. It's a bulge in the rectum that presses into the back of the vagina. My doctor told me it was due to thinning tissues, which can be age-related, and also to weak pelvic floor muscles. I had to start doing Kegel's." Janet W.
What do you think the diagnosis will be?
To be continued . . .
Come back to ThirdAge.com next Thursday when the doctor will reveal the actual diagnosis and treatment plan.
Marie Savard, M.D., a former Medical Contributor for ABC News and a frequent keynote speaker around the world, is one of the most trusted voices on women's health, wellness, and patient empowerment. She is the author of four books, including one that made the Wall Street Journal list of the best health books of 2009: "Ask Dr. Marie: What Women Need to Know about Hormones, Libido, and the Medical Problems No One Talks About." Dr. Marie earned a B.S. in Nursing and an M.D. degree at the University of Pennsylvania. She has served as Director of the Center for Women's Health at the Medical College of Pennsylvania, technical advisor to the United Nations' Fourth World Conference on Women in Beijing, advisor to the American Board of Internal Medicine Subcommittee on Clinical Competency in Women's Health, health columnist for Woman's Day magazine, and senior medical consultant to Lifetime Television's Strong Medicine. Pleas visit DrSavard.com
To read the archive with all of our "What's Wrong with Me?" features, click here.