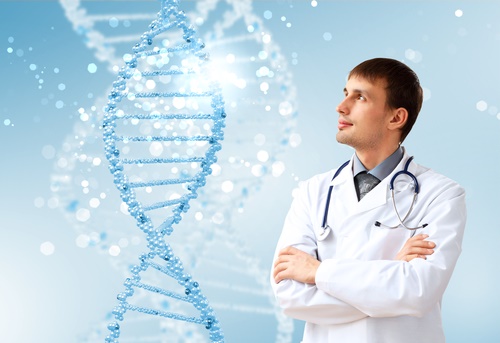 Some Doctors Not Up to Date on Genetic Testing
Although genetic testing is becoming increasingly important, many primary care providers face challenges in making that part of a patient's basic care, according to a new study published in Genetics in Medicine.
Researchers from the University of Michigan reported that the most common reason given by primary care physicians (PCPs) was that they had insufficient knowledge and skills about genetic medicine.
Genetic testing has traditionally been used to identify and diagnose rare diseases. But over the last decade it's become more important in discovering which patients are at risk for genetically-based conditions and can benefit from preventive care, according to the study's senior author, Beth Tarini, M.D., M.S., F.A.A.P., assistant professor of pediatrics at the University of Michigan Medical School and C.S. Mott Children's Hospital.
"Genetics is not just about rare diseases and specialists. PCPs rely on genetics frequently during preventive care visits – especially when taking family histories and assessing a patient's risk of more common, but chronic, diseases. So the fact that PCPs report many barriers to embracing and performing these tasks is concerning, " says Tarini.
In the study, investigators reviewed the medical literature to find out more about barriers to genetic testing reported from PCPs in pediatrics, family medicine, and obstetrics-gynecology.
Besides a lack of knowledge, PCPs said other barriers included concern for patient anxiety, a lack of access to genetics and a lack of time.
Tarini said it's no surprise that PCPs cite lack of knowledge. "Advances in genetic technology and the discovery of new genetic mechanisms seem to occur almost daily. A PCP's genetics training may be decades old and rusty from lack of use," she said.
The investigators urged system-wide help for PCPs including the promotion of better guidelines, genetic risk-assessment tools at the PCP level and other educational tools.