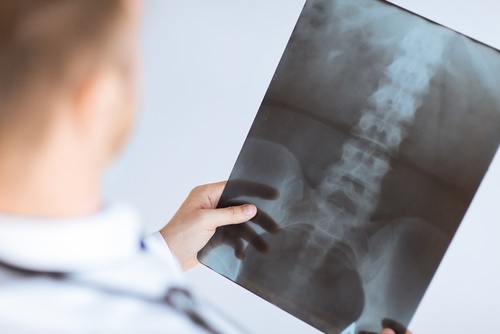 Medical Care
Spinal Fracture
Spinal Injuries Increasing Among Seniors
You probably associate hip injuries with falls among older people, but now research shows that fall-related traumatic spine injury is also a huge and increasing problem.
The research, from investigators at Vanderbilt University, was published in the Journal of the American Medical Association.
The study, which analyzed data from 63,109 patients with acute traumatic spinal cord injury from 1993 to 2012, will help target specific populations for preventive measures, said lead author Nitin B. Jain, M.D., M.S.P.H, associate professor of Physical Medicine and Rehabilitation.
"We find that spinal cord injury as a result of falls is a major public health issue in the older patients, and we need to find what the causes for that are and appropriately design interventions," he said.
Jain noted that one in five people with fall-related traumatic spine injuries dies in the hospital.
Before the study, there was limited data on trends of the incidence and cause of spinal cord injury. Researchers discovered that while incidence rates among the younger male population dropped over about 20 years, rates for men ages 65 to 74 jumped to 131 cases per million from 84 cases per million.
"We don't really know the exact reasons for why there is an increased incidence of falls that cause spinal cord injury," Jain said, but noted that "older adults are likely much more active now, putting them at a higher risk."