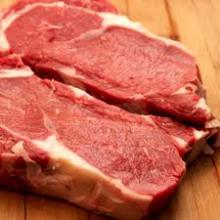 Heart Health
Statin Users Eating More Fat
Many Americans who take statins don't have a healthy diet because the drugs give them a false sense of security, according to a new study. And the number of statin users with unhealthy diets appears to have increased.
The research by investigators from UCLA indicates that patients who took statins in 2009-2010 were eating more calories and fat than those who used statins earlier. Among people who didn't use statins, there was no similar increased.
"We believe that this is the first major study to show that people on statins eat more calories and fat than people on those medications did a decade earlier," said the study's primary investigator, Takehiro Sugiyama, who led the research while a visiting scholar in the David Geffen School of Medicine at UCLA. "Statins are used by about one-sixth of adults. We may need to reemphasize the importance of dietary modification for those who are taking these medications, now that obesity and diabetes are important problems in society."
The study was published in JAMA Internal Medicine. The findings were also presented April 24 at the annual meeting of the Society of General Internal Medicine.
For the study, the researchers used data from the National Health and Nutrition Examination Survey to compare fat and caloric intake among statin users and non-users in 1999–2000 and 2009–10. In that time period, they found, caloric intake among statin users jumped 9.6 percent and fat intake rose 14.4 percent.
The reasons for the difference aren't yet clear: Sugiyama, now a clinical fellow at the National Center for Global Health and Medicine in Japan, said that as the years passed, people may simply have lost the sense of urgency to change their eating habits or to lose weight. A second possible reason: Doctors today are likelier to prescribe statins for patients who eat and weight more.
"Regardless of the mechanism, there are problems, because eating more fat, especially saturated fat, will lead to higher cholesterol levels, which will undermine the effect of statins and may lead to unnecessary cost of medications," Sugiyama said. "Being overweight also increases the risk of diabetes and hypertension, which also are risk factors for heart disease and stroke.