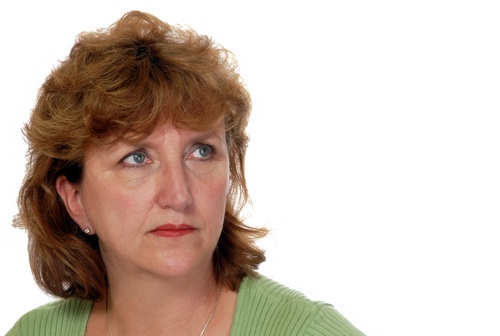 Skin
Skin cancer
Skin Health
Stress and Your Skin
If you've ever had a pimple form just before an important event, you might wonder if stress was the cause. But while many people make the same connection, experts from the American Academy of Dermatologists (AAD) say that proving the relationship between stress and inflammatory conditions such as acne, psoriasis and rosacea can be hard.
According to a news release from the AAD, "Nearly everyone has some form of stress in their life, so it's difficult to determine whether stress can actually make the skin's appearance worse," said board-certified dermatologist Richard D. Granstein, MD, FAAD, the George W. Hambrick Jr., professor and chairman of the department of dermatology, Weill Cornell Medical College, New York. "However, it's been known for a long time that the nervous system, which processes our stress, has an impact on conditions such as psoriasis."
Here, Grainstein explains stress and inflammatory conditions:
Research linking the nervous system and the skin has long been understood. "If you interrupt the nerves' path to an area of a patient's skin affected by psoriasis, the psoriasis improves," Grainstein says. "In addition, the condition improves if you inject local anesthetic into psoriasis patches. This information strongly suggests that nerves play a role in how psoriasis operates."
Some animal studies have demonstrated that stress can make inflammatory skin conditions worse. In a Japanese stud , mice genetically prone to develop a rash similar to the inflammatory skin condition atopic dermatitis did so when stressed. On the other hand, mice that were not exposed to stress did not develop the rash.
According to the news release from the AAD, Granstein says experimental data support the idea that the nervous system and stress affect inflammatory skin conditions in humans. Many types of cells in the skin can be regulated by neuropeptides and neurotransmitters, which are chemicals released by the skin's nerve endings. Stress can result in the skin's nerve endings releasing an increased level of these chemicals. When this occurs, it can affect how and at what level our body responds to many important functions, such as sensation and control of blood flow, and can contribute to the symptoms of stress that we feel. In addition, the release of these chemicals can lead to inflammation of the skin.
"If we could block specific steps in certain pathways between the nervous system and the skin – without impacting the whole body – we would likely have new ways to prevent or treat some skin disorders," Granstein says. "We're gaining a greater understanding of the mechanisms underlying many skin conditions, which will help us develop new therapies."
So far, the AAD says, research hasn't shown that stress causes aging. It may, however, have a link to skin cancer. Granstein says that animal studies have shown that stress could have an impact on the development of skin cancer. "When exposed to ultraviolet radiation, stressed mice developed skin cancers more quickly than mice that were not exposed to stress," he said.
Headquartered in Schaumburg, Ill., the American Academy of Dermatology (Academy), founded in 1938, is the largest, most influential, and most representative of all dermatologic associations. With a membership of more than 17,000 physicians worldwide, the Academy is committed to: advancing the diagnosis and medical, surgical and cosmetic treatment of the skin, hair and nails; advocating high standards in clinical practice, education, and research in dermatology; and supporting and enhancing patient care for a lifetime of healthier skin, hair and nails. For more information, contact the Academy at 1-888-462-DERM (3376) or www.aad.org. Follow the Academy on Facebook (American Academy of Dermatology), Twitter (@AADskin) or YouTube (AcademyofDermatology). You can also visit the Academy's website, www.aad.org