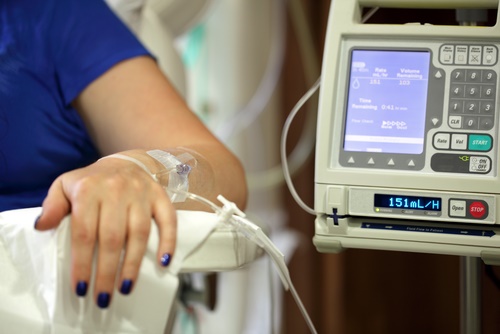 Study: A Better Way to Avert Hair Loss during Chemotherapy
Researchers are moving closer to developing a largely effective device that can eliminate the hair loss that happens with chemotherapy treatments.
The latest step in developing scalp cooling devices came from researchers at the University of Huddersfield, UK, who are collaborating with a company to analyze the science behind the process of hair cooling. Paxman Coolers, the company that manufactures the devices, said the latest discovery paves the way for further developments that can make the machines even better.
It's already known that scalp cooling devices that are used before, during and after treatment can combat chemotherapy-related hair loss. The devices are 50 percent effective, but the new discovery will change that.
"Now we want to take that up to 80 per cent and we believe that greater understanding of the scientific mechanisms will allow us to do that," said managing director Richard Paxman. There are now 2,000 cooling devices in use worldwide.
The researchers said there's also evidence that the temperature used for cooling can be crucial.
In the newest study, cells were taken from hair follicles and subjected to a simulation of chemotherapy treatment. Experiments were conducted with different levels of temperature, from 37 degrees C (98.6 degrees Fahrenheit, the normal temperature of the human body) and then lowered. As the temperatures fell, cell survival increased.
"There are huge differences [between temperatures]," said researcher Omar Hussain. "At low temperatures, cells are being rescued and maintained well and this promotes the cooling effect." Scientists still have to determine the best temperatures, although it appears to be below 22 degrees C (71.6 degrees Fahrenheit).
In scalp cooling treatment, a patient wears a scalp cooler for 30 minutes before chemotherapy, continues to wear it during the treatment session and for 90 minutes afterwards.
The findings were published in the journal Toxicology in Vitro.