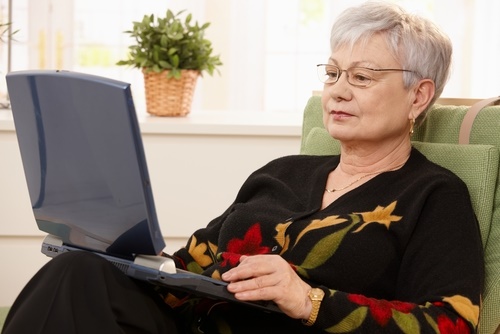 Brain Health
Study: Patients Accurately Report Their Cognitive State
A device that measures the state of an aging brain is reliable and valid when patients themselves use it, according to a new study.
The patient self-reporting version of the Healthy Aging Brain Care Monitor measures 27 items on a four-point scale to assess cognitive, psychological and functional symptoms. It operates in the same way that a blood-pressure monitor measures levels between and during heart beats.
The HABC Monitor evaluates subjects on their ability to do a number of tasks, including handling financial affairs; planning meals; and the ability to memorize. Psychological measurements include individual scores on depression, anxiety, irritability and appetite.
"Depression, anxiety and inability to cope with demands of daily living are common in older adults. The patient self-reporting version of the HABC Monitor helps busy physicians accurately measure and monitor the severity of symptoms, providing valuable information that the patient's entire care team needs," said Regenstrief Institute investigator Malaz Boustani, M.D., MPH, Richard M. Fairbanks Professor in Aging Research at the Indiana University School of Medicine and associate director of the IU Center for Aging Research.
"We found that, like the caregiver version of the tool which we previously developed, the patient-reported information yields an accurate assessment of the patient's cognitive, functional and psychological well-being," said Patrick Monahan, Ph.D., associate professor of biostatistics at the IU School of Medicine. "However, if a patient self-reports a perfect cognitive score, further performance testing or clinical examination or caregiver-reported HABC Monitor information is recommended to rule out the possibility that the patient is unaware of cognitive symptoms."
The study, which appeared in the journal Clinical Interventions in Aging, looked at 291 patients with a mean age of 72 years.  Fifty-six percent of study participants were African-American, and 76 percent were female.