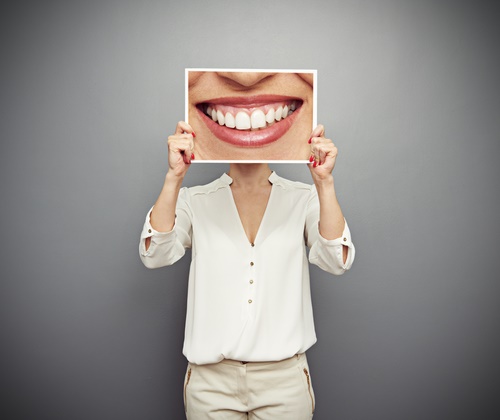 Dental Health
Oral Health
Senior Health
Taking Care of Aging Teeth
As we age, most of us become more susceptible to health risks – and that includes oral-health problems. Seniors are liable to worn and discolored teeth, and without the right oral care, they can get diseases that cause the gums to recede (hence the phrase "long in the tooth").
According to the federal Centers for Disease Control and Prevention (CDC0, one in four seniors aged 65 and older have lost all of their teeth, and 44 percent of seniors living below the poverty line have no natural teeth left.
But you can keep your teeth in the best possible shape with good self-care and dental care. The experts at the dental plan marketplace :DentalPlans (www.dentalplans.com) have some suggestions:
Eat wisely. An apple a day is more than just an old saying – it keeps your mouth clean, as does celery and green tea. Food that's rich in vitamins A, C and D will benefit your teen.
Brush twice daily. Not brushing your teeth (once in the a.m. and once in the p.m.) and avoiding the dentist can lead to some very serious if not fatal problems, including dangerous bacterial infections and oral and throat cancer.
Pamper your toothbrush. Where and how you store your toothbrush is important. The American Dental Association says to rinse your toothbrush thoroughly with tap water to ensure the removal of toothpaste and debris, allow it to air-dry, and store it in an upright position. If you're storing more than one brush in the same holder, don't let them touch each other.
Brush, don't scrub. Rough brushing can harm gums and teeth. Use a soft or medium bristle brush to gently and thoroughly clean your teeth and gums.
Floss faithfully. Do it at least once per day between teeth where a brush can't reach.
Watch what you drink. Pick healthy drinks like milk and water, rather than soft drinks and sports beverages that can damage your teeth.
:DentalPlans, founded in 1999, is the largest dental savings plan marketplace in the USA, offering consumers access to 40+ dental savings plans from trusted healthcare brands, like Aetna, Careington, Signature Wellness, and UNI-CARE. Plan members have access to more than 100,000 dentists nationwide.