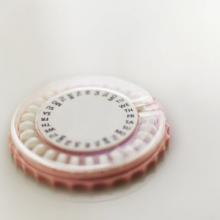 Texas Judge: No Cancer Screenings or Birth Control for Poor Women
Texas can cut off funding to Planned Parenthood's family planning programs for poor women, a state judge ruled Monday, requiring thousands to find new state-approved doctors for their annual exams, cancer screenings and birth control.
Judge Gary Harger said that Texas may exclude otherwise qualified doctors and clinics from receiving state funding if they advocate for abortion rights.
Texas has long banned the use of state funds for abortion, but had continued to reimburse Planned Parenthood clinics for providing basic health care to poor women through the state's Women's Health Program. The program provides preventive care to 110,000 poor women a year, and Planned Parenthood clinics were treating 48,000 of them.
Planned Parenthood's lawsuit to stop the rule will still go forward, but the judge decided Monday that the ban may go into effect for now. In seeking a temporary restraining order, Planned Parenthood wanted its patients to be able to see their current doctors until a final decision was made.
"We are pleased the court rejected Planned Parenthood's latest attempt to skirt state law," attorney general spokeswoman Lauren Bean said. "The Texas Attorney General's office will continue to defend the Texas Legislature's decision to prohibit abortion providers and their affiliates from receiving taxpayer dollars through the Women's Health Program."
Ken Lambrecht, president and CEO of Planned Parenthood of Greater Texas, said he brought the lawsuit on behalf of poor women who depend on its clinics.
"It is shocking that once again Texas officials are letting politics jeopardize health care access for women," Lambrecht said. "Our doors remain open today and always to Texas women in need. We only wish Texas politicians shared this commitment to Texas women, their health, and their well-being."
Another hearing is scheduled with a different judge for Jan. 11, where Planned Parenthood will again ask for an injunction to receive state funding.