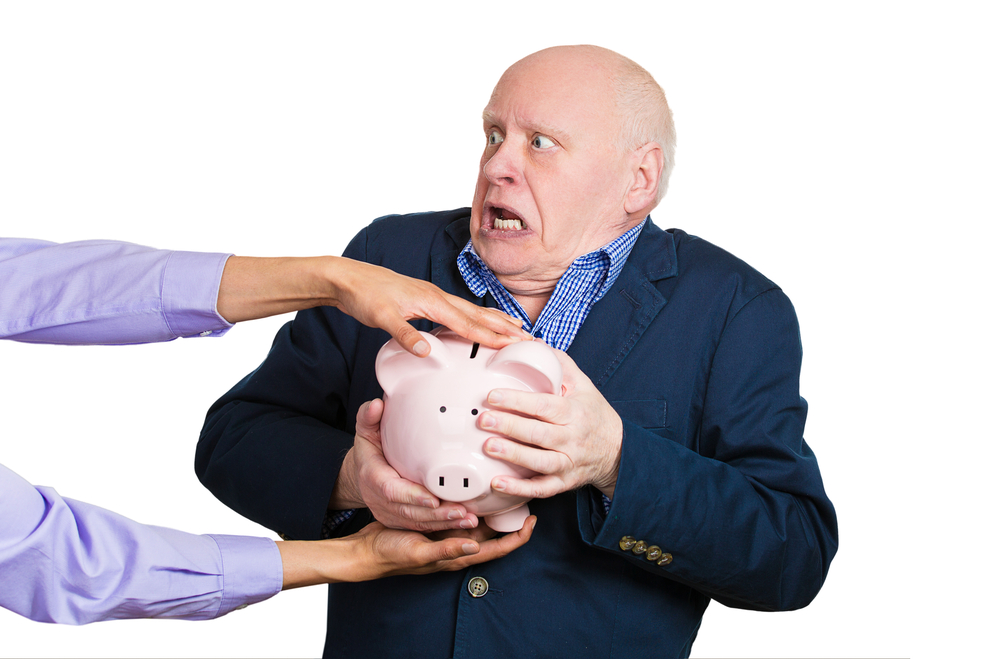 Aging Well
Money Matters
There Is a Con Game Being Played on America's Elderly
Elder mistreatment ranging from physical abuse and neglect to financial fraud is a silent epidemic in the US. In The Con Game: A Failure of Trust , expose it and show you how to protect yourself and your loved ones.
The numbers are staggering. Experts estimate that between 1 and 2 million Americans age 65 and older have been mistreated by someone in a trust relationship with them and that they often fall prey to financial abuse—only one in 25 cases of which are ever reported to authorities. Just as alarming, guardianships and conservatorships designed to help elders who can no longer look after their affairs are often poorly regulated and give unscrupulous actors the opportunity to fleece and abuse those in their care. In her book, Laham presents an exhaustively researched and unsparing look at this quiet crisis and offers a primer on everything you need to protect yourself, your property, and your loved ones.
Here are some of the most important points she makes:
The trouble with conservatorships and guardianships for elders who can no longer manage their own affairs:
o   These programs are subject to no federal oversight and state laws vary.
o   Conservatorship is the most restrictive form of court intervention and it may deny you all, or some, of your freedoms indefinitely.
o   No particular qualifications are required to become a conservator or a guardian. In most states the only prerequisite is that you are mentally competent.
o   Courts usually appoint a family member as conservator, but this person is often ill-equipped to carry out his or her responsibilities. One study found that fewer than 20 percent of courts furnished guardians with sufficient direction.
o   Just a handful of states prohibit convicted felons from becoming guardians.
o   Families and friends are often helpless to protect loved ones from an abusive guardian.
o   Few restrictions protect an elderly ward from an unscrupulous guardian, according to a report titled "Abuses in Guardianship of the Elderly and Infirm: A National Disgrace" produced by the US House Permanent Select Committee on Aging.
Act now to protect yourself later:
o   Understand alternatives to conservatorship/guardianship and make a smart decision about which options are the best for you.
o   Learn what you need to ensure that you remain in control of your medical decisions and your wishes are respected should you lose the ability to communicate them.
o   Discover estate planning musts.
What to do if an elderly loved one becomes a victim:
o   How best to work with Adult Protective Services (APS) and what you can expect if you file a complaint with them.
o   Understand which elders are at greatest risk for abuse and exploitation.
o   Discover the critical agencies involved in intervening in and prosecuting elder abuse.
o   Learn about state laws that cover elder abuse.
o   Recognize the signs: Spin doctoring, isolating an elder, enhancing dependency are just a few of the typical tactics of an abuser.
o   Understand why elder abuse is often difficult to detect and learn the warning signs.
Scam detection 101: How to recognize some of the most common scams against the elderly:
o   Learn about rolling lab schemes, telemarketing fraud, charity contribution scams, and other frauds commonly perpetrated against the elderly.
o   According to the National Center on Elder Abuse Bureau of Justice Statistics, financial exploitation represented 12.3 percent of reported elder abuse cases in 2012.
o   One in four seniors living in the US was a victim of elder financial exploitation at a total annual cost of more than $3 billion annually, according the Professional Fiduciary Association of California.
o   Over half of reported cases of elder financial exploitation were perpetrated by strangers, followed by family, friends, and neighbors
T.S. Laham is a writer, professor, and consultant. She has authored books and instructional resources and scripted audio and video products for commercial publishers. She teaches business at Diablo Valley College in the San Francisco Bay Area and lives in Oakland, CA. Please vist her on Facebook, https://www.facebook.com/marthatslaham?fref=ts