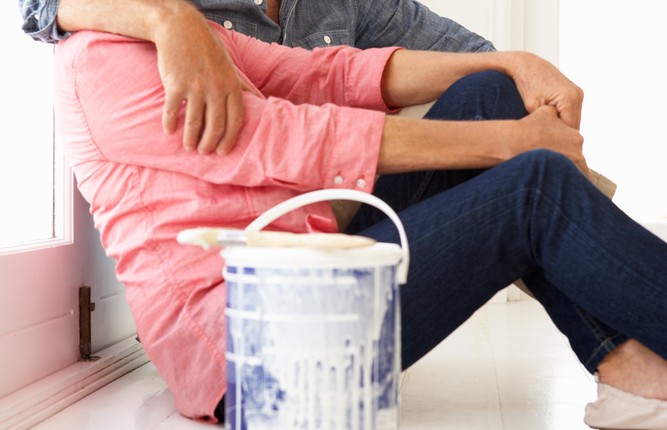 Relationships & Love
Tips for Decorating As a Couple
Moving in together is an important milestone in any couple's relationship but can bring on some challenges, such as how to make the space their own while incorporating two different personal styles and design tastes. Here are my tips for success:
Plan and Get Inspired Together
To avoid any conflict or miscommunication, start the process of decorating (or redecorating) together. Take some time to browse Pinterest and Instagram, watch HGTV, or talk about what you like about friends' and other couples' homes.
Consider Your Routines
Home design is more than just paint and furniture. Each room should exude a "vibe" or specific feeling. Consider your routines when designing each room. If your partner spends a lot of time in your living room, watching TV or listening to music, hand them the reigns and let them take the lead on that design. If you spend more time in your bedroom or powder room relaxing or pampering, express that since this room is more a part of your routine, you'd like to be more in control. Each of you can take more ownership based on your daily routines.
Deciding on Colors
If you and your partner have different preferences on wall color, our recommendation is to stick to a fairly neutral palette and focus on accents. Consider the bedroom. Rather than feuding over purple hues vs pale blue shades, using a cool gray on your wall and accenting with blue pillows and a purple area rug may be the safer (and happier) route.
The Art of Compromise + Embracing Differences
Compromise is the key to a relationship, and that is no different when it comes to decorating. Understanding that you will not agree on 100% of your design decisions and be okay with that is one of the most important things to focus on. No, you may not love the bathroom color and no, your partner isn't a fan of your chalkboard kitchen cabinets. But being able to compromise and embrace what the other enjoys will make a more harmonious home, whatever color palette you decide on.
Tie-Breaker
Still stuck? Decide on a tie-breaker. Bet on a basketball game, challenge the other to a bowling match, or get down with an old-school thumb war tournament to make those minor, last minute decisions. And remember, no sore losers!
Kristen Chuber is a Paint Expert and Lead Project Manager at Paintzen, an up-and-coming online paint concierge service and "the Uber of painting." Paintzen reps help customers pick the perfect paint color to suit their tastes and take the project from there, ordering the perfect amount of paint and supplies, as well as send a crew to carry out the paint job – anywhere from basic room painting, accent walls, murals, faux finishes and more.