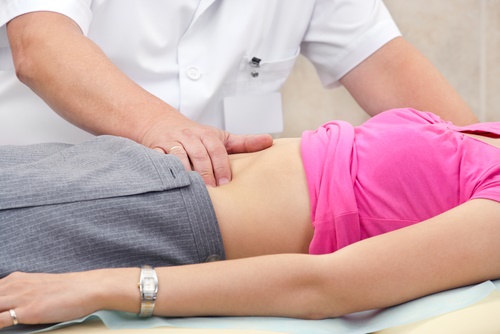 Medical Care
Too Few Patients Are Having Gallbladder Removed
Although gallbladder removal is a fairly common operation among older adults, a new study shows that many people who could benefit from the surgery don't get it.
Researchers from the University of Texas Medical Branch at Galveston looked at 11 years of billing records of 160,000 Texas Medicare patients 66 and older. All the patients had an initial episode of gallstone trouble. But the analysis showed that people at the highest risk of a painful gallbladder attack were the ones with the lowest rates of surgical removal.
Dr. Taylor Riall, professor of surgery at UTMB and lead author of the study, said that even though gallbladder removal is recommended for patients with gallstone problems, "Less than a quarter of patients in this study had their gallbladders removed. We sought to determine whether the decision to have the gallbladder removed was actually based on their risk of having gallstone-related complications in the next two years."
Developing gallstones is an age-related risk; gallbladder disease is the most common cause of severe abdominal pain in older patients and removal of the gallbladder accounts for a third of abdominal operations in patients over 65.
Investigators found that risk of gallbladder trouble wasn't related to the removal of the gallbladder. In looking at patients who had the surgery, the researchers found that only 22 percent of people in the low-risk group, 21 percent in the moderate-risk group, and 23 percent in the high-risk group had their gallbladder removed. In the healthiest older patients, gallbladder removal was performed in 34 percent of low-risk patients but in only 27 percent of the highest-risk patients.
The study was published in the Journal of the American College of Surgeons.