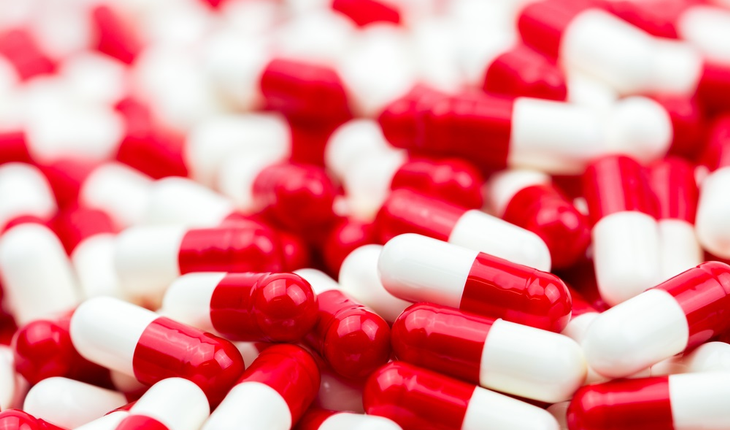 Prescription Drugs
Too Many Antibiotics Still Being Prescribed
Although it's well known that antibiotics are over-prescribed, the drugs are still given to patients at surprisingly high rates, according to a new study.
The findings, by researchers from the Washington University School of Medicine in St. Louis, were published in the journal Infection Control & Hospital Epidemiology.
The study was based on an analysis of de-identified data from Express Scripts Holding Co., which manages drug benefits for employers, and found that 98 million outpatient antibiotic prescriptions were filled by 39 million people during a three-year period from 2013 to 2015. Moreover, the researchers found no decline in the overall antibiotic prescription rate during that time.
"This study suggests that current guidelines on prescribing antibiotics are not being followed," said the study's first author, Michael Durkin, MD, an assistant professor of medicine at Washington University. "If they were, then we would have seen an overall decrease in antibiotic prescribing rates over time. This is concerning because the overuse of antibiotics is costly and contributes to the rise of drug-resistant superbugs."
The data tracked monthly prescription rates for all antibiotics, including the five prescribed most often in outpatient settings: azithromycin, amoxicillin, amoxicillin/clavulanate, ciprofloxacin, and cephalexin.
The average number of antibiotic prescriptions per 1,000 beneficiaries was 826 per year. The researchers noted a slight decrease in such rates in 2014, followed by a slight increase in 2015. Overall, the fluctuations were not statistically significant.
However, the researchers found seasonal variations in outpatient antibiotic prescriptions. They noted 8,000 to 9,000 antibiotic prescriptions per month in the winter compared with fewer than 6,000 antibiotic prescriptions in the summer months, Durkin said. "Such an increase may be appropriate in the winter, when bacterial infections are common; however, there is also concern that many of these antibiotic prescriptions are inappropriately written for viral infections, which often does more harm than good.
The CDC estimates that up to 30 percent of antibiotic prescriptions in outpatient settings may be unnecessary, such as those written for sore throats and sinus infections, which most often are caused by viruses.
"The study's results are disappointing," added Durkin, co-director of the Antimicrobial Stewardship Program at Barnes-Jewish Hospital. "Most efforts to improve antibiotic prescribing historically have been built on issuing guidelines to health-care providers through journal articles or websites. However, simply publishing recommendations may not be sufficient to change practice. We have to do more to educate physicians."
Another problem resulting from antibiotic overuse is excess health-care costs. In the current study, for instance, the researchers calculated the average cost for antibiotics per beneficiary at $23 per year. That amount may seem modest, but it amounts to nearly $1 billion annually.
"In terms of drug costs alone, the U.S. spends about $9 billion on antibiotics annually," Durkin said. "If 30 percent of prescriptions are unnecessary, this means we're spending about $3 billion on unneeded antibiotics. The medical consequences of antibiotic overuse, including hospitalizations, add to excess health-care costs."