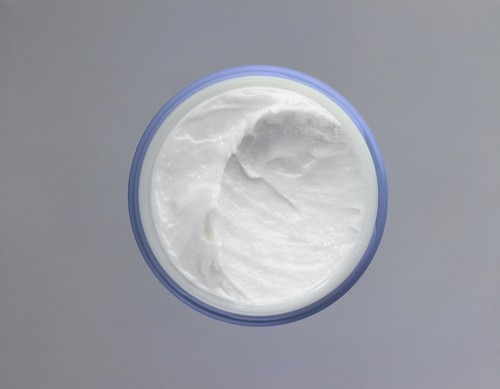 Aging Well
Beauty & Style
Skin
The Truth About "Alphabet Skin Creams"
Editor's note: Feel like you've been hearing a series of letters rather than actual descriptors attached to the newest skincare products? You're not crazy: You've just been caught up in the swarm of "alphabet creams." BB, CC, and now DD creams first gained popularity in Korea, and have made similar waves stateside. But what do all those letters stand for, and what do these creams actually do? Dr. Rebecca Baxt is a board certified NYC dermatologist. "BB, CC, or any alphabet soup creams can be excellent all in one products for some women," she says. "But for many companies, the labels are just marketing.  Check the active ingredients.  Does it have a sunscreen? What is the SPF? Is it at least a 20 or 30 SPF? If your BB, CC, or any other over the counter cream is not working for you, seek help with a great Board Certified Dermatologist to solve your skin issues.  They may be more complicated than just the ABC's! "
Here, Baxt shares what you need to know about "alphabet creams":
BB Creams
BB creams are short for beauty balms or blemish balms. They were first developed in Germany by a dermatologist who wanted a single cream that would protect skin and provide coverage after laser treatments. The all-in-one formulation became a sensation in South Korea and then spread throughout Asia. The average woman in Asia goes through seven different steps taking care of her skin.
BB creams started hitting U.S. store shelves in the spring of 2011. Today, almost every major beauty company has a BB cream, from drugstore brands that cost under $10 to high-end department-store lines that may be as costly as $100 or more, as well as lines that are only sold at spas or in doctors' offices. More are on their way. The NPD Group, a market research group, found that although only 2% of beauty shoppers have purchased a BB cream, nearly 4 in 5 of those who have, say they'll buy the product again.
Many BB creams offer effective sun protection, with broad-spectrum SPF 30 or higher, the American Academy of Dermatology's recommendation for daily use. What's more, BB creams generally contain zinc oxide or titanium oxide, physical sun blocks that have some built-in water-resistant properties, Baxt says.
When it comes to skin treatment, you can find BB creams that contain:
•Anti-aging components, including peptides and antioxidants such as vitamins A, E, and C
•Moisturizing workhorses like hyaluronic acid and glycerin
•Ingredients such as licorice and arbutin that help even out skin tone
•Light-reflecting mica to give skin a luminous finish
•Silicone-based ingredients, such as dimethicone, that help smooth the skin, acting much like a foundation primer does
For all its benefits, if you expect a BB cream to be a miracle in a tube, you might be disappointed.
CC Creams
What is it? Packed to the gills with vitamins C and E, complexion corrector cream is similar to BB cream, but focuses on color correction.
What it does: Lighter than a BB cream, CC cream's primary purpose is to correct color-related skin issues, such as sallowness or redness. Like BB cream, it has SPF as well (number varies by brand).
How to use it: If you're acne-prone, have dull skin, dark spots or constant redness, CC cream is for you.
How it differs: Use CC cream to help with redness, acne, dark spots, sallowness and more. It's also lighter than BB cream!
DD Creams
Fresh to the alphabet cream craze, DD creams, or "dynamic do-all" are a super cream: They combine the power and benefits of both BB and CC creams. However, their primary focus is anti-aging.
What it does: The anti-aging specialty of the cream works to diminish wrinkles and fine lines throughout use. Additionally, DD cream will balance skin tone and protect the most sensitive areas of your skin.
How to use it: Supposedly, you'll really see improvements in your skin with continued use, so use often and incorporate it into your daily routine!
How it differs: DD cream's strongest selling point is their anti-aging benefits. If you're looking to reduce the appearance of wrinkles, this cream is the cream for you.
At the end of the day, each category overlaps to the point where the differentiation is almost non-existent. The upside is they are all great products that can be very beneficial for the skin. The downside is sorting through the many varieties to determine which would work better for you. (This just in: We now have a "GG" cream).
Where do you start? If discoloration is your primary concern then start with CC creams, because that's their claim to fame so you will more than likely find a product that contains skin-brightening ingredients such as arbutin or daisy flower extract. If fine lines and wrinkles are the issue, then look for an alphabet cream full of ingredients like retinol, firming peptides or adenosine. If your skin is oily, then look for an alphabet cream that controls oil and has a lightweight texture.
There is an alphabet cream out there for you—let's just hope that brands don't try to exhaust the entire alphabet!