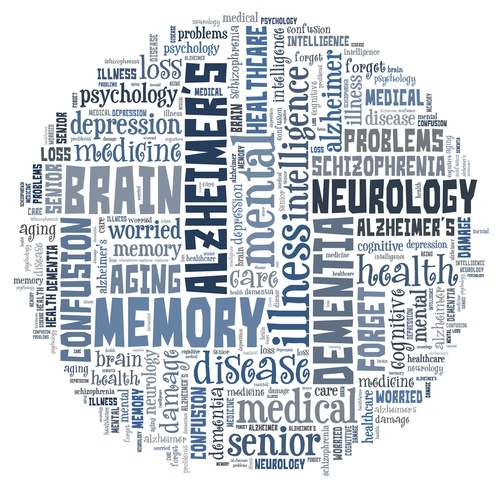 An Update on Alzheimer's Drugs
Editor's Note: Alzheimer's, a frightening and ultimately fatal disease, is becoming a more crucial issue with every passing year. An aging global population means not only that there will be millions of new patients over the next few decades but that millions of other people such as the patients' caregivers and families will also be affected. While researchers worldwide are working on treatments and possible cures, there are only a few drugs that are now effective. But while they can't provide permanent relief, they can treat some symptoms and offer comfort to patients and caregivers. Here, from the National Institute on Aging, is an update on the medications available:
Several prescription drugs are currently approved by the U.S. Food and Drug Administration (FDA) to treat people who have been diagnosed with Alzheimer's disease. Treating the symptoms of Alzheimer's can provide patients with comfort, dignity, and independence for a longer period of time and can encourage and assist their caregivers as well.
It is important to understand that none of these medications stops the disease itself.
Treatment for Mild to Moderate Alzheimer's
Medications called cholinesterase inhibitors are prescribed for mild to moderate Alzheimer's disease. These drugs may help delay or prevent symptoms from becoming worse for a limited time and may help control some behavioral symptoms. The medications include: Razadyne® (galantamine), Exelon® (rivastigmine), and Aricept® (donepezil). Another drug, Cognex® (tacrine), was the first approved cholinesterase inhibitor but is no longer available due to safety concerns.
Scientists do not yet fully understand how cholinesterase inhibitors work to treat Alzheimer's disease, but research indicates that they prevent the breakdown of acetylcholine, a brain chemical believed to be important for memory and thinking. As Alzheimer's progresses, the brain produces less and less acetylcholine; therefore, cholinesterase inhibitors may eventually lose their effect.
No published study directly compares these drugs. Because they work in a similar way, switching from one of these drugs to another probably will not produce significantly different results. However, an Alzheimer's patient may respond better to one drug than another.
Treatment for Moderate to Severe Alzheimer's
A medication known as Namenda® (memantine), an N-methyl D-aspartate (NMDA) antagonist, is prescribed to treat moderate to severe Alzheimer's disease. This drug's main effect is to delay progression of some of the symptoms of moderate to severe Alzheimer's. It may allow patients to maintain certain daily functions a little longer than they would without the medication. For example, Namenda® may help a patient in the later stages of the disease maintain his or her ability to use the bathroom independently for several more months, a benefit for both patients and caregivers. Namenda® is believed to work by regulating glutamate, an important brain chemical. When produced in excessive amounts, glutamate may lead to brain cell death. Because NMDA antagonists work very differently from cholinesterase inhibitors, the two types of drugs can be prescribed in combination.
The FDA has also approved Aricept® for the treatment of moderate to severe Alzheimer's disease.
Dosage and Side Effects
Doctors usually start patients at low drug doses and gradually increase the dosage based on how well a patient tolerates the drug. There is some evidence that certain patients may benefit from higher doses of the cholinesterase inhibitors. However, the higher the dose, the more likely are side effects.
Patients should be monitored when a drug is started. Report any unusual symptoms to the prescribing doctor right away. It is important to follow the doctor's instructions when taking any medication, including vitamins and herbal supplements. Also, let the doctor know before adding or changing any medications.
Testing New Alzheimer's Drugs
Clinical trials are the best way to find out if promising new treatments are safe and effective in humans. Volunteer participants are needed for many Alzheimer's trials conducted around the United States. To learn more, talk with your doctor or visit www.ClinicalTrials.gov.
Reprinted courtesy of the National Institute on Aging. For more information, visit www.nia.nih.gov./alzheimers