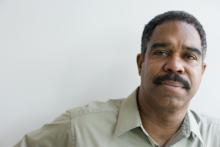 Vitamin D and Aggressive Prostate Cancer
Researchers say that Vitamin D deficiency is an indicator of aggressive prostate cancer risk in middle-aged men who underwent a biopsy.
Adam B. Murphy, M.D., MBA, assistant professor in the Department of Urology at the Northwestern University Feinberg School of Medicine, said that the finding affected European-American and African-American men, although the link between Vitamin D deficiency andaggressive prostate cancer was stronger in African-Americans.
In this study, European-American and African-American men with a Vitamin D deficiency had, respectively, 3.66 times and 4.89 times increased odds of having aggressive prostate cancer.
For their analysis Murphy and his colleagues enrolled 667 men, ages 40 to 79 years, who were undergoing their first prostate biopsy following an abnormal blood test or rectal examination. The researchers took into account other possible factors such as diet, smoking habits, obesity, family history, and calcium intake.
Skin color, which determines cumulative vitamin D levels from exposure to sun, may partly explain the discrepancies observed between European-American and African-American men, the researchers said.
Murphy said that Vitamin D's benefits reach beyond prostate cancer.
"Vitamin D deficiency seems to be important for general wellness and may be involved in the formation or progression of several human cancers," he said. "It would be wise to be screened for vitamin D deficiency and treated."
The study was published in the journal Clinical Cancer Research.