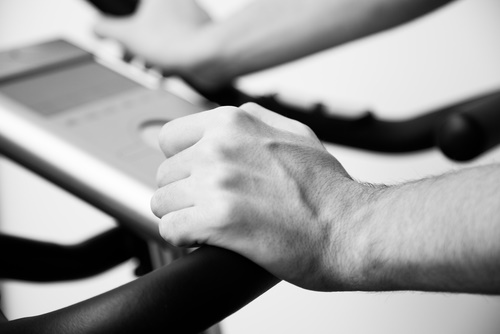 Exercise
Mental & Emotional Health
Walking During Work Helps Your Body and Your Mind
"Walking workstations," or desks that are attached to a treadmill, can improve mental as well as physical health during the workday, according to a new study.
Researchers from the Department of Psychology in the School of Science at Indiana University-Purdue University Indianapolis (IUPUI) said they hoped the research would help employers look at ways to help workers live in a healthier way.
"We found that the walking workstations, regardless of a person's exercise habits or body mass index (BMI), had significant benefits," said assistant psychology professor Michael Sliter, who conducted the study with student researchers . "Even if you don't exercise or if you are overweight, you'll experience both short-term physical and psychological benefits."
In the study, the researchers evaluated 180 participants on their boredom, task satisfaction, stress, arousal, and performance while seated, standing, cycling or walking.
Those who walked had higher satisfaction and less boredom and stress than standing and sitting participants. On the other hand, the cycling work station produced lower satisfaction and performance.
The study, published in the American Psychological Association's Journal of Occupational Health Psychology, was written in its entirety by Sliter on a walking workstation.
Sliter plans to explore the long-term mental and physical benefits of walking workstations.