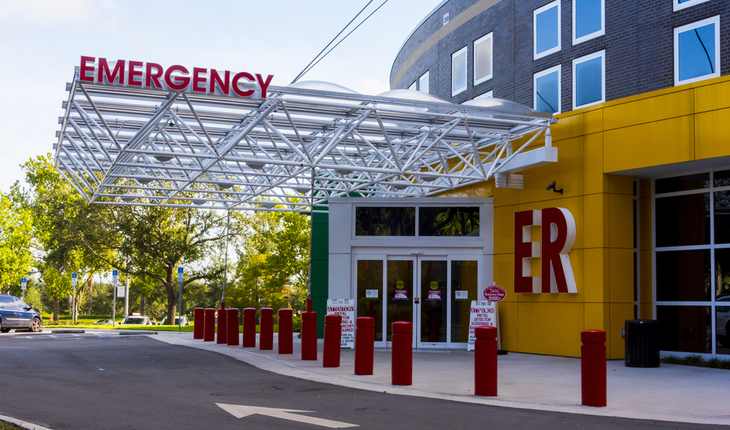 Money Matters
What You Must Know About Hospital "Observation Status"
In a hypothetical scenario, let's say you break a hip. A call to 911 gets an ambulance to your door and you're whisked off to the Emergency Room of your nearest hospital. Once there, you are given papers to sign. You do so without reading them closely. You end up in a hospital bed. What you may not realize, though, is that you have not actually been admitted to the hospital. Unless a doctor has signed to admit you, you are officially an outpatient who is there for "observation".
At first that may sound positive, as though your condition isn't all that serious. However, if Medicare is your insurance, you may be in for a frighteningly hefty bill. Here's why, according to Medicage.gov, the official U.S. government site for Medicare:
"If you are an Inpatient
Medicare Part A (Hospital Insurance) covers inpatient hospital services.
Generally, this means you pay a one-time deductible for all of your hospital
services for the first 60 days you're in a hospital.
Medicare Part B (Medical Insurance) covers most of your doctor services when you're an inpatient. You pay 20% of the Medicare-approved amount for doctor services after paying the Part B deductible.
If you are an outpatient (observation status) even if you are in the hospital
Part B covers outpatient hospital services. Generally, this means you pay a copayment for each individual outpatient hospital service. This amount may vary by service. The copayment for a single outpatient hospital service can't be more than the inpatient hospital deductible. However, your total copayment for all outpatient services may be more than the inpatient hospital deductible.
Part B also covers most of your doctor services when you're a hospital outpatient. You pay 20% of the Medicare-approved amount after you pay the Part B deductible.
Generally, prescription and over-the-counter drugs you get in an outpatient setting (like an emergency department), sometimes called "self-administered drugs," aren't covered by Part B. Also, for safety reasons, many hospitals have policies that don't allow patients to bring prescription or other drugs from home. If you have Medicare prescription drug coverage (Part D), these drugs may be covered under certain circumstances. You'll likely need to pay out-of-pocket for these drugs and submit a claim to your drug plan for a refund. Call your drug plan for more information.
For more detailed information on how Medicare covers hospital services, including premiums, deductibles, and copayments, visit Medicare.gov/publications to view the "Medicare & You" handbook. You can also call 1-800-MEDICARE (1-800-633-4227). TTY users should call 1-877-486-2048."
What's more, if you need to be in a skilled nursing facility after being treated in a hospital as an outpatient under observation, Medicare most likely won't cover the staggering cost. The Center for Medicare Advocacy offers a toolkit to help you understand and deal with observation status. Here at thirdAGE, we recommend that you and your loved ones study this information preemptively, before a situation arises that could drain your financial resources. Stories abound of sad scenarios in which precisely that happens.
Remember, beyond the hypothetical broken hip in our example, anything from a dangerously high blood pressure reading to a fall that gives you a concussion to a bout with pneumonia could land you in a hospital. If you're covered by Medicare, just make sure that you are in fact admitted before you settle into a hospital bed for any reason. You'll be glad you did!
Sondra Forsyth is Co-Editor-in-Chief of thirdAGE.com.