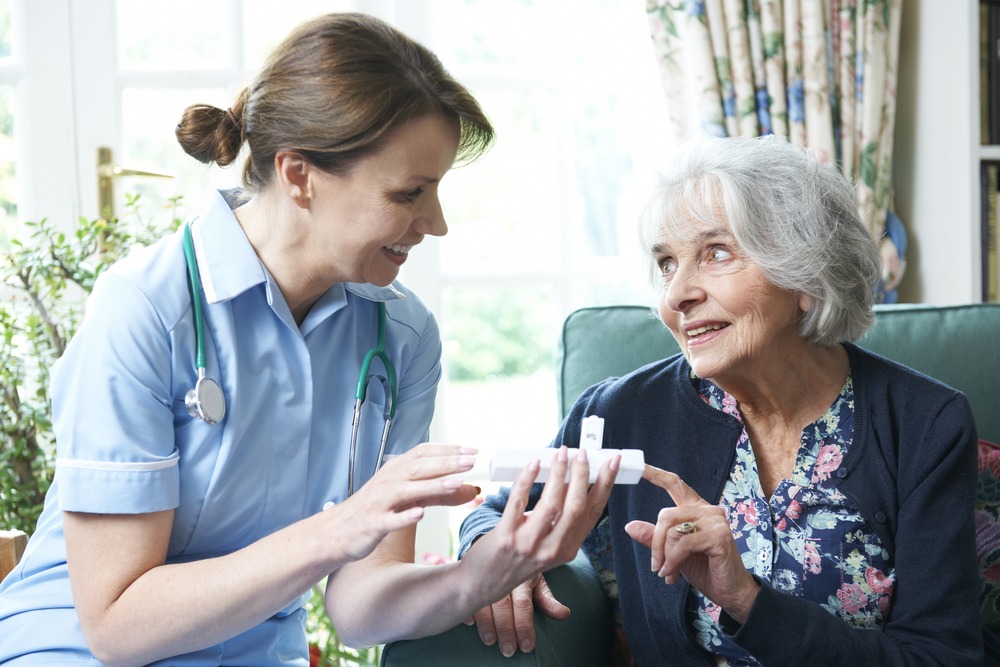 Caregiving
What You Need to Know When Hiring a Home Healthcare Worker
It happened in Detroit, Salt Lake City, Sarasota, Denver and many other places just this year: home healthcare workers stealing from the people they are supposed to be caring for. Sadly, it's likely to happen again as the need for in-home care will continue to grow when the aging of America crests in 2030. 
Kurt Kazanowski, a hospice, home care and health system expert, who is author of The 7 Pillars of Growth for Hospice and Home Care, says financial exploitation of the elderly by caregivers is a growing problem.  With more than 30 years in the industry, he says these stories show the vulnerability of seniors and how naive some families are when hiring a caregiver or home care agency.
Kazanowski says consumers need to do their due diligence when hiring a caregiver or home care agency:
Find out if the home care agency completes a national criminal background check, as well as conducts a motor vehicle background review every six months. One background check upon hiring is not enough. Never hire a company that doesn't take this simple step to ensure the safety of its patients.
Find out if the home care company you hire does regular quality assurance checks.A quality assurance check is a regular spot check on the caregiver to make sure all is well in the home and that the care plan is being followed. 
Find out if the home care agency you hire meets with you or speaks to you on a regular basisto update you on the care being delivered to your loved one and answers any questions you have.
Request to meet the healthcare worker that will be providing care for your loved one in advance of him or her showing up to your home. Any reputable home healthcare agency would be willing to arrange that.  Make sure and speak to the families of other patients your home healthcare worker cared for and ask for their honest feedback.
Also remember that family members play an important role in looking after a loved one. Keep an eye on credit card statements, checking and saving account balances and other important financial documents; have mail forwarded to the children of the elderly family member; children should make unannounced visits to the home; and ask the home care worker to provide receipts if he or she does grocery shopping or makes any purchases for your loved one.
Kazanowski says by following these steps, it's very possible to find an excellent in-home health company and have peace of mind.
Kurt A. Kazanowski, MS, RN, CHE, owner of Homewatch CareGivers in Plymouth, Michigan, is a seasoned health care executive with over three decades of experience.  www.thehomecareexpert.comand www.thehomecareexpert.com