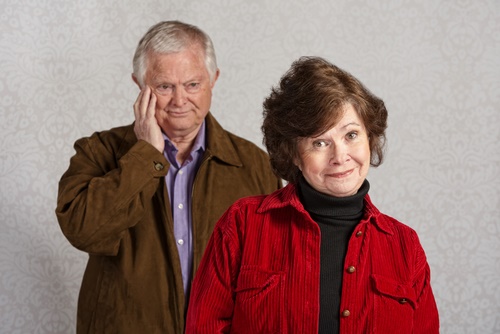 Sex
When He'd Rather Masturbate than Have Sex
Something is going on in your marriage, and you're not sure you like it. Your husband, who you know to be loving, loyal, and still sexually viable, more and more, seems to prefer pleasuring himself. You knew all along that he masturbates and while you don't want to hear about the habit, when you're feeling unwell or tired its good to know he can take care of himself. The trouble is, lately whenever you've put it out there that you're "in the mood," it seems he's already chosen his own hand over you.
It's well known in medical and psychoanalytic circles that as men age, they often prefer masturbation to intercourse. Why? Because masturbation is about release, not performance. Because many older men experience some degree of erectile dysfunction, anything that removes the pressure of building and maintaining the solid erection necessary for intercourse sounds (to the man) very good.
Feeling a bit left out, are you?
Because your husband seems to prefer masturbation over intercourse doesn't mean you can't share intimate and sexy moments together. Should you suspect your spouse is pleasuring himself in private more than before, it's a good idea to have a conversation about what's happening between you two. Your spouse may be relieved to be able to express his side of the story. It may help him feel less guilty about his masturbatory practice, which he may have tried to conceal.
While you shouldn't interfere with your partner's personal privacy and self pleasuring methods, what you can do is offer to be a participant. Your husband may find it thrilling that you've chosen to become a not-so-passive partner in his masturbation plans. What is it exactly that you can be doing while he's touching and pleasuring himself? You can lie next to him. You can fondle and touch and stroke other parts of his body. At the same time, you could be pleasuring yourself. If you don't want to try this, there are other ways to show your support. You can urge him on while he's masturbating. You can vocalize. What's important is that you become, at least some of the time, part of his self-pleasuring experience.
Many men, especially older men, are upset or embarrassed when their wives find out they masturbate. And many women take it as a personal affront, thinking they must be doing something wrong, or that their husband no longer finds them desirable. This is seldom the case. The real story is that the man finds his own penis to be unreliable and is afraid of failure during lovemaking. A half hard or semi-flaccid penis can still feel pleasure and ejaculate, but it's not very good at penetration. He's taken to his hand because he doesn't want to let you down.
Your husband may be taking Cialis or Viagra to enhance his sexual performance. These drugs do carry risks and may not even be prescribable if there is an underlying health condition, such as risk of heart attack. But the man, like any man, doesn't want to give up sex. Masturbation on his terms, at his pace, is his alternative. Most importantly, masturbation allows him to still feel like a man.
Don't discourage your partner from masturbating. Instead, put yourself in the picture whenever possible. Masturbating together can be a mutually rewarding and honest sexual experience if you let it happen. If nothing else, be kind. Don't judge. He's your husband. You love him.
Eve Marx is the author of the novel BEDDINGTON PLACE: Watch Your Back, Cover Your Tracks . She is also a columnist and feature writer for the Bedford (N.Y.) Record Review, a contributor to Bedford Magazine, and a Reiki Master.