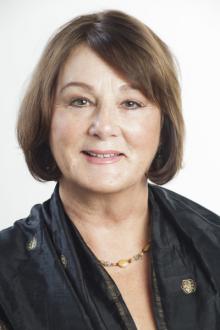 Retirement
Why I'm Taking Early Retirement
For me, the sixties are more fabulous than the fifties. For one thing, beginning at age 59 1/2, as a sneak preview, you can access your IRA savings – if you have any — with no penalty other than the regular tax (do it before and you're hit with an additional 10 percent penalty). At age 62 you can apply to receive early Social Security benefits. At 65, we have Medicare and can perhaps drop our expensive healthcare insurance if we've been paying privately – depending on who is elected and what happens in Congress.
Born September 1, 1950, I'm going for the gold now. The penalty for taking Social Security early is a little over 7 percent a year. And – the really bad news – you can't earn more than $14,640 from wages (you don't have to count other money coming in from retirement sources). But that's your adjusted income figure, after deductions; if you have a lot of business, education, or medical deductions, this is a deal worth considering.
If you wait until full retirement age at 66, you have a higher earning ceiling of $38,880 (according to 2012 rules). But since I have no idea how long I'll live (the average lifespan for a woman at 60 is 85 years), or if our Social Security system will remain intact, I decided to at least apply to receive benefits early. I'll get my first check in the middle of October.If I make too much money and go over the $14,640 AGI ceiling, Social Security will deduct $1 from my benefit payments for every $2 I earn above the annual limit. I'll take that chance this year because I have a lot of deductions. If it looks like I'm going to make more next year, I'll stop my benefits.
Applying for benefits wasn't as hard as I thought it would be.I made an appointment with my local office by phone. This may not happen everywhere, but I was shocked to hear my name called at the time of my appointment instead of having to sit in the waiting room for hours. I was ushered into a back room away from distractions and had the full attention of a federal worker who was able to answer all my questions.
In my case, because I was divorced and had been married over 10 years, I was eligible for a family benefit to add to my own benefits. I had to provide both an official marriage certificate and divorce decree. If you expect to collect extra Social Security due to divorce, be sure and round up those documents (not copies) ahead of time.
If you have health concerns that make you wonder if you will live as long as everyone tells us we will, it makes no sense to wait to collect benefits. Take them now. You've earned them.
If you think you can take the monthly benefit and invest it for yourself or in an education fund for your grandchildren, do it.
If you are approaching 62, go to the government's retirement planner site and start figuring: http://www.ssa.gov/retire2/.
Our sixties are for us. Make sure you take full advantage of everything available that you've been paying into over a lifetime of work. It doesn't mean retirement, or even slowing down. It means having choices. It's the new "me" decade.
Judy Kirkwood is Contributing Writer and Forums Director at thirdage.
Judy Kirkwood writes articles for print and web publications – national, regional, and local; is a contributing writer to Simply the Best and Boca Raton Observer magazines in South Florida; and plays on the beach and in the pool year-round. Visit her on Facebook @JudysFlorida and please visit www.JudysFlorida.com.