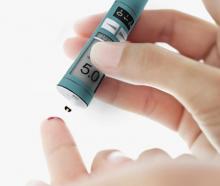 Work-Related Stress Linked to Diabetes
Work-related stress has been linked to illnesses, including heart disease. New research proves that it is a risk factor for Type 2 diabetes as well.
The findings, by researchers from the Helmholtz Zentrum München, in Germany, were published in the journal Psychosomatic Medicine.
The scientists, headed by Dr. Cornelia Huth and Prof. Karl-Heinz Ladwig, found that people who have a high degree of stress at work, and little control over their tasks, have about a 45 percent higher risk of developing type 2 diabetes than those who are under less stress.
The study analyzed statistics collected from more than 5,300 employed people in Germany between the ages of 29 and 66. At the beginning of the study, none of the participants had diabetes, but after 13 years, almost 300 did. The investigators said the work-related stress factor was determined independently of classic risk factors, including weight, age and gender.
The researchers said that statistics showed that about one in five people who are working are affected by high levels of mental stress. Work-related stress isn't run-of-the-mill job stress; instead, it's linked to both high expectations at work as well as little control over tasks.
"In view of the huge health implications of stress-related disorders, preventive measures to prevent common diseases such as diabetes should therefore also begin at this point," Ladwig said.
The aim of the Helmholtz Zentrum München, a partner of the German Center for Diabetes Research (DZD), is to develop new approaches to the diagnosis, treatment and prevention of the most common diseases.